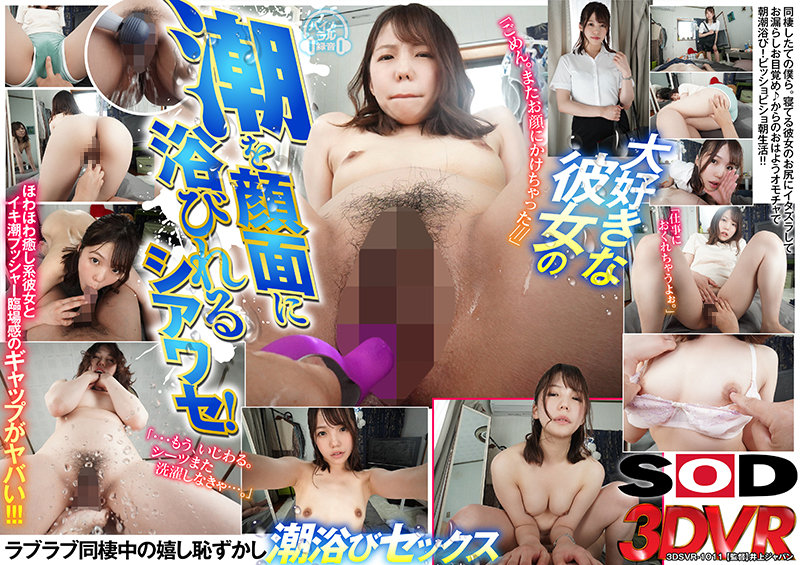 Information
Full HD [3DSVR-1011] 【VR】Direct Tide Bathing VR Wake Up With "Morning Tide" Every Day! ? Squirting Genius She And My Morning Routine Sex Natsuna Sasaki
Published: 2021/08/02
Product release date: 2021/08/02
Length: 62 mins
Cast: Natsuna Sasaki
Director: Inoue Japan
Series: Direct Bath VR
Maker: SOD Create
Label: SODVR
Content Type: 3D
Genre: Out-of-the-6 Vibe Squirting OL Single Work High Quality VR VR Only
Reference: 13dsvr01011
Average rating: See reviews
Very popular! Facial Tide Bath VR! !
The gap of the flashy Iki × of the hot-hearted healing system her is yaba! !
Natsuna, a freshly lived OL.
It is my daily routine to get a side of Natsuna's buttocks, which always sleeps late to the last minute.
Wake up to the leak ♪ "Good morning toy blame" from the woman and my face is bisshobisho.
"Ijwar!
I feel love with my whole body by bathing in her favorite "morning tide"... Such a morning routine. Please enjoy the realistic squirting bath recorded with the new technology "4K waterproof camera".