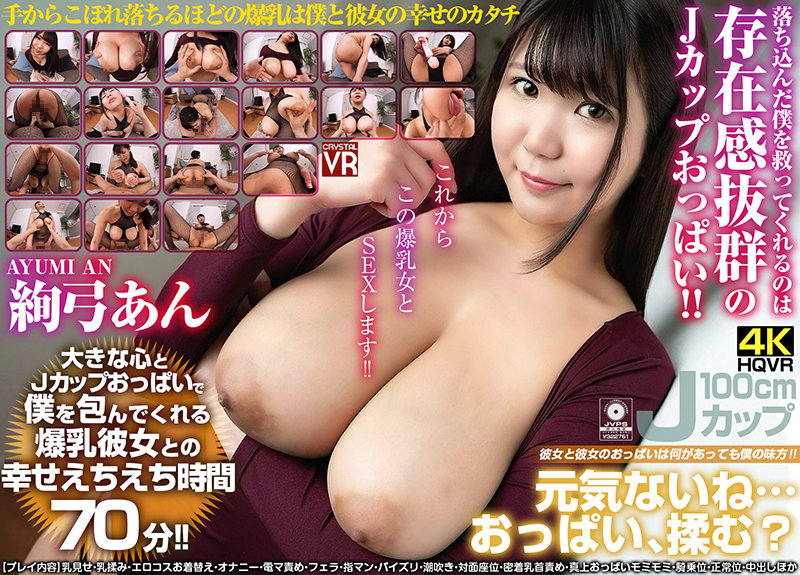 Information
Full HD [CRVR-237] 【VR】"I'm not well... , rub? It is J cup with outstanding presence of big that save me depressed! I will sex with this big woman from now on! Ayayu an
Published: 2021/08/16
Product release date: 2021/08/16
Length: 67 mins
Cast: Ayayuan
Director: 2008
Series: I will sex with this ○○○ from now on.
Maker: CRYSTAL VR
Label: CRYSTAL VR
Content Type: 3D
Genre: Subjective High Quality VR Single Work Big Tits No Bra Pantyto Tights Electric Horse Masturbation Kiss Blowjob Finger Man Pizuri Local Up Cunnilingus Cowgirl Creampie VR Only
Reference: h_1155crvr00237
Average rating: See reviews
[HQ version is high-quality VR of 4K +60fps]
"You're not well... Do you rub your? When she was depressed, she smiled and said so. Fluffy and soft... I want to touch it all the time! The huge breasts that spill out of my hands are the shape of me and her happiness. 'An' who wraps me up with a big heart and J cup is the best partner in my history. Such a huge breasts 70 minutes to spend with her is the happiest and most enough! No matter what she and her... My ally!
【Contents of play】
Milk show, milk massage, Erocos change of clothes, masturbation, electric massage,, finger man, pizuri, squirting, face-to-face sitting position, adhesion nipple blame, direct upper momi momi, cowgirl position, normal position,, etc.