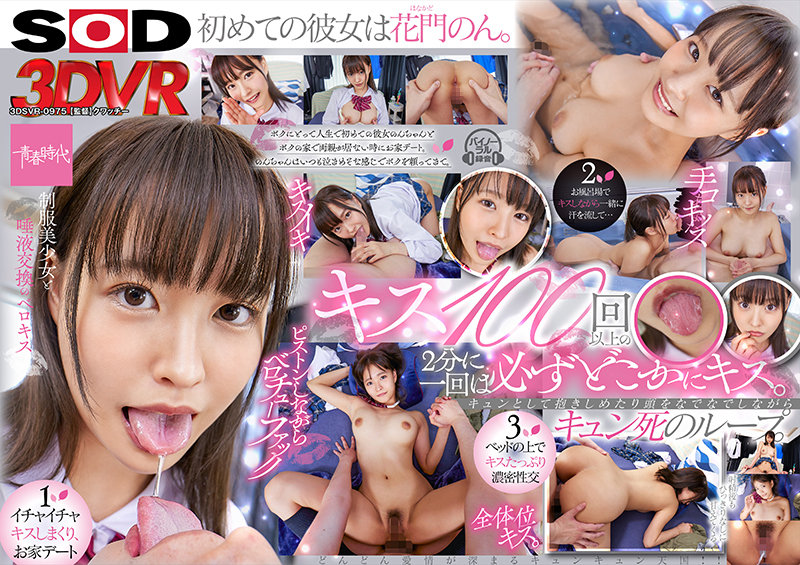 Information
Full HD [3DSVR-975] 【VR】The first time she is Hanamon. Crying Meso she sticks to me. From beginning to end, sweet kiss, serious bellochu kiss more than 100 times love love dense youth house date VR!
Published: 2021/08/12
Product release date: 2021/08/12
Length: 86 mins
Cast: Hanamon-no-
Director: Kwatch
Series: ----
Maker: SOD Create
Label: SODVR
Content Type: 3D
Genre: Cowgirl Couple Beautiful Girl Kiss Kiss Beautiful Breasts Single Work High Quality VR VR Only
Reference: 13dsvr00975
Average rating: See reviews
[Beautiful girl and from beginning to end, Kyun dead KISS loop]
House date when my parents are not there at my house. She is intensely kawa who stares at me while inging her eyes like a small animal. And you can die because you ask for a kiss all day long! Sweet and sour kisses between lovers, oeko kisses, cheeks kisses, and finally a rich bellochu and various kisses with fire are H over 100 times! Of course the whole kiss! ! I wanted to see such icharab kiss VR! Blush essential VR experience with a beautiful girl to you. (1 flirt KISS house date / 2 KISS plenty of body washing in the bathroom / dense belochu sexual intercourse on 3 beds) ※ Italab after ejaculation is a must-see!