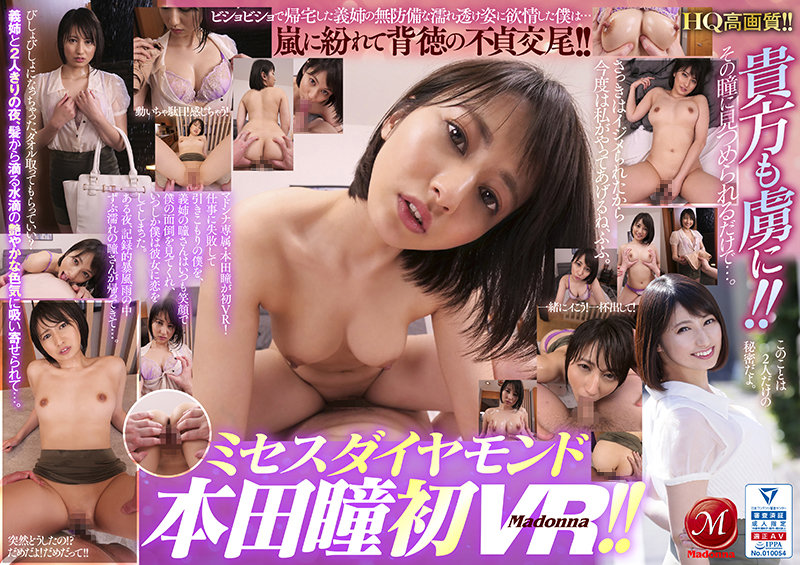 Information
Full HD [JUVR-118] 【VR】First VR Hitomi Honda I was excited by Bischobisho's unprotected wet skate appearance at night when my longing brother-in-law Hitomi-san train, who came home after being dropped by unschede season, stopped.
Published: 208/20/2021
Product release date: 2021/08/20
Length: 80 minutes
Cast: Hitomi Honda
Director: Dragon Nishikawa
Series: ----
Maker: Madonna
Label: MadonnaVR
Content Type: 3D
Genre: Mature Woman Married Woman Housewife Big Tits Older Sister Affair Exclusive Delivery VR Exclusive Single Work High Quality VR
Reference: juvr00118
Average rating: See reviews
Madonna exclusive Hitomi Honda is the first VR! I failed in my job and became a rese back. Don't look at it, my brother and his wife take care of me. In particular, my sister-in-law's eyes are always smiling and kind, and I have fallen in love with her someday. And today I'm still spending time in the house, and it's a record rainstorm outside. The arrow tip that was one person's heart was thin by the power failure, and the eyes wet in Bishobisho came back. Experience the brilliance of a beautiful and obscene Mrs Diamond polished with Madonna in VR!
Live Chat Campaigning on the Married Floor!