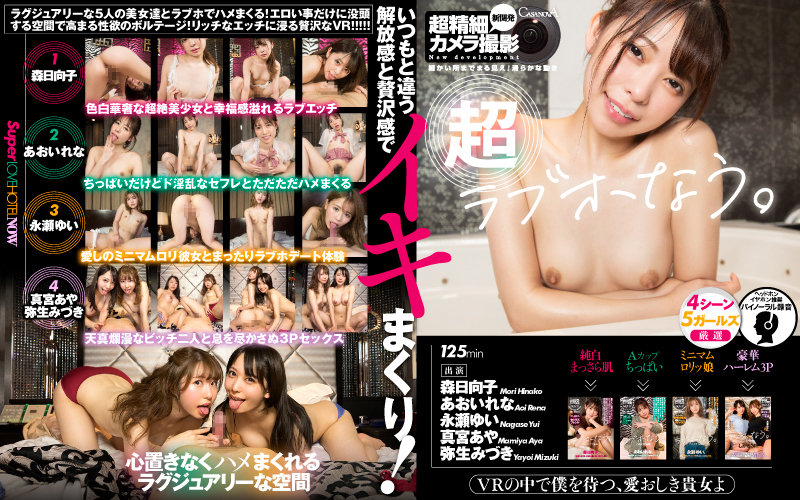 Information
Full HD [CASMANI-034] 【VR】Super Love Ho.
Published: 2021/07/23
Product release date: 2021/07/23
Length: 125 minutes
Cast: Nagase Yui Mori Himako Omiya Aya Yayoi Hirose Aoi regana
Director: ----
Series: Waiting for Me in VR, You Love You
Maker: CASANOVA
Label: Casanova
Content Type: 3D
Genre: High Quality VR VR Exclusive Delivery Medium Delivery 3P / 4P Couple Beautiful Breasts Slender
Reference: h_1116casmani00034
Average rating: See reviews
Rich with five luxury beauties and love ho! Voltage of libido that increases in the space immersed only in erotic things! Roll up more than usual with a different sense of liberation and luxury! It is squid with hand work with plenty of lotion, and blames the female body with a rented electric massage! Sex that bumps desires with intense pistons! And... Recorded up to 3P sex that rolles up while sucking! If you are tired, take a bath with me and flirt! I can't do this at home!? Luxury VR immersed in rich etch! !