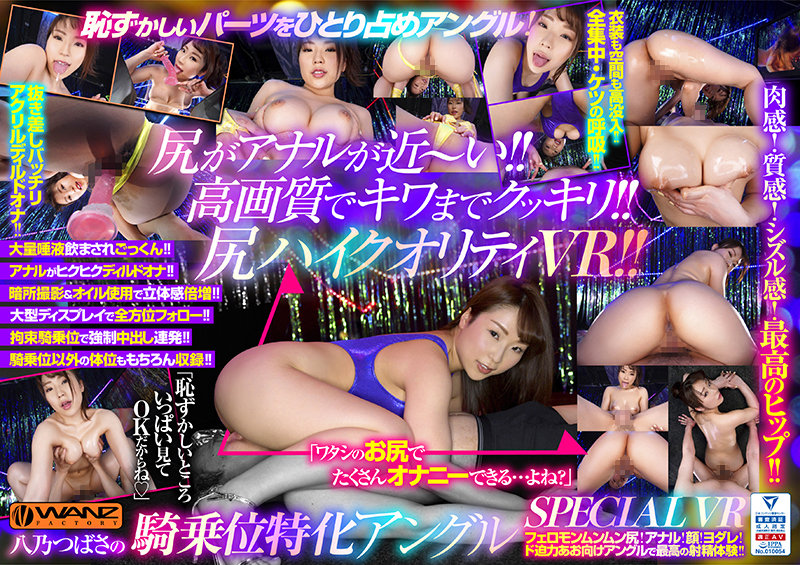 Information
Full HD [WAVR-183] 【VR】YanoTsuba's Cowgirl Special Angle SPECIAL VR! ! In ~ big hips play dosdos in front of you & super close distance! Powerful Ao take-on angle! !
Published: 208/20/2021
Product release date: 2021/08/20
Length: 102 mins
Cast: Hatsa Hato
Director: ----
Series: ----
Maker: One's Factory
Label: WANZ VR
Content Type: 3D
Genre: High Quality VR Single Work VR Exclusive Delivery Big Tits Cowgirl Ass Fetish Dildo
Reference: wavr00183
Average rating: See reviews
I want to SEX while watching only big ass! I want to see the of the actress in the cowgirl position! HatoTsuba appears in the cowgirl specialization angle VR! Hip pushing agony face riding! Saliva dripping free fall! In addition, the re-insert batch acrylic dildoona is a fierce syco angle that can only be seen in this series! Anal's hikuhik is even more hick-hiku in high quality! ! Cowgirl SEX is also a high angle that the face can not be seen! ! Simply nu! Ao take angle VR in pursuit of! !