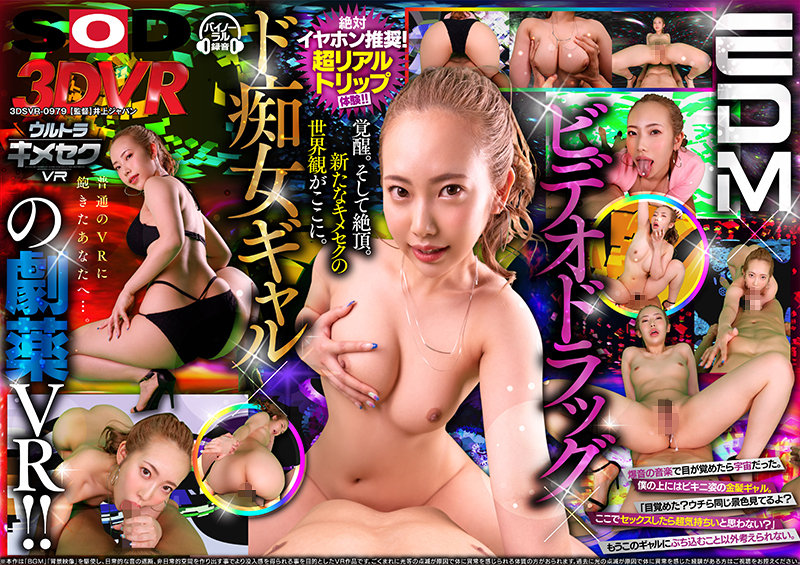 Information
Full HD [3DSVR-979] 【VR】Ultra Kimesek VR New Sensation! Doubling the immersion with EDM and video drag! ! Belochu aphrodisiac injection to de club gal and consciousness trip! Aheiki SEX Chaoyang Edma
Published: 2021/07/05
Product release date: 2021/07/05
Length: 60 minutes
Cast: Chaoyang Edma
Director: Inoue Japan
Series: ----
Maker: SOD Create
Label: SODVR
Content Type: 3D
Genre: High Quality VR Single Work VR Exclusive Swimsuit Special Shooting Cowgirl Inside Gal
Reference: 13dsvr00979
Average rating: See reviews
Yabai VR was made.
Full-length HQ4K background synthesis & ultra-real trip Kimesek in an overwhelming immersion space that makes full use of high sound sound EDM
"Together in a world you've never seen before."
Breasts and asses are first-class baccca erotic gals and Aheiki SEX in trip space
When I wake up, space. Blond bikini gal on me.
Aphrodisiac injection again with Belakis to puzzled me.
her of tron eyes. Supple dancing ass.
An unusually wet assoko. Bing.
Touch and. Body fluids.
Uner experienced awakened ecstasy.
* This work is a VR work aimed at gaining a sense of immersion by making full use of "BACKGROUND MUSIC" and "Background Video", blocking everyday sounds and creating extraordinary spaces. In very rare times, there is a constitution that can feel abnormalities in the body due to flashing light etc. If you have experienced an abnormality in your body due to flashing light in the past, please refrain from watching.