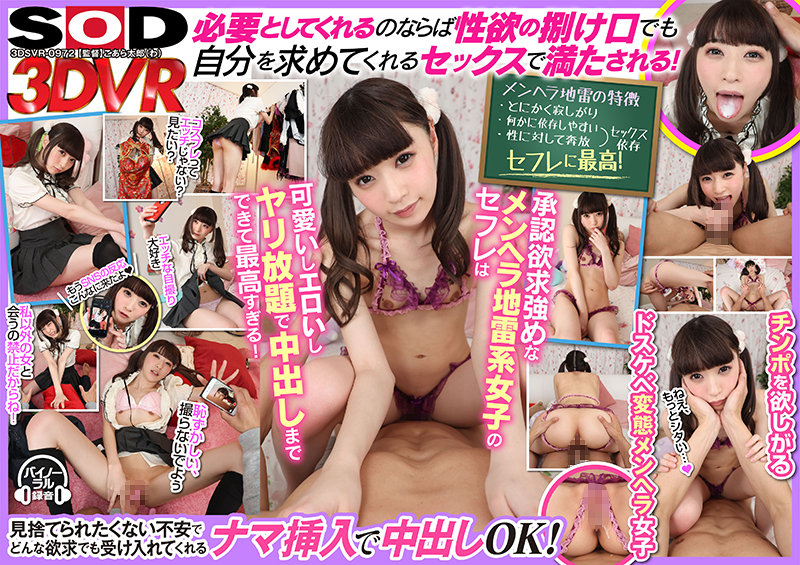 Information
Full HD [3DSVR-972] 【VR】Erotic Menhera Mine System Girls Who Want To Be Requested Are The Best Saffles That Are Convenient To Be Able To Roll Up As Much As You Like And Make A Hair Inside!
Published: 2021/07/05
Product release date: 2021/07/05
Length: 84 mins
Cast: Kusunoki Miu
Director: Kotaro Koara
Series: ----
Maker: SOD Create
Label: SODVR
Content Type: 3D
Genre: High Quality VR Single Work VR Dedicated Shaved Creampie Slender Small Breasts / Small Breasts Beautiful Girl
Reference: 13dsvr00972
Average rating: See reviews
The face is cute and likes it, and even nama is OK and it is the best saffle that is okay to put inside! Menhera girls who have a strong desire for approval are lonely and easy to depend on something and are free for sex. It is easy to become sex dependent and it is insanely erotic! Moreover, since it accepts any desire with anxiety that does not want to be abandoned, nama SEX is made to be made to be made to be made apie of course. Such a lascivious perverted Menhera beautiful girl and fuck! It is the best environment that there is a beautiful woman who is yare as soon as you want to yari! I went to this guy's house today and made a body and eliminated my libido.