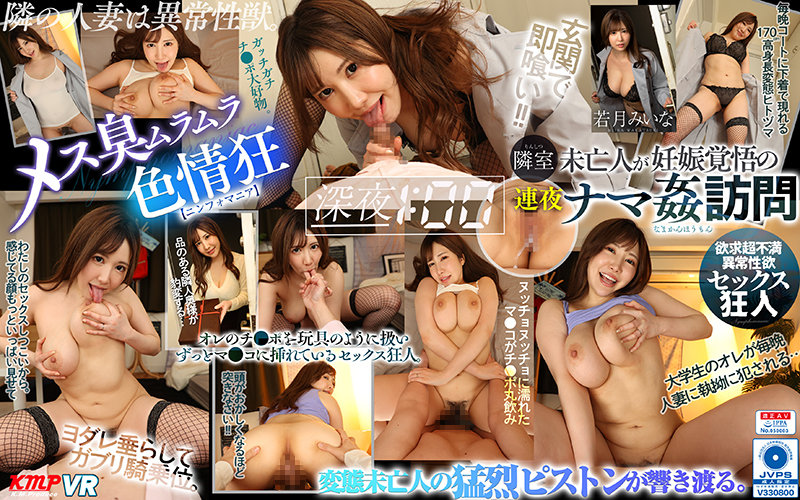 Information
Full HD [VRKM-289] 【VR】Female Smell Uneven Sex Fanatic Next Room Widow Is Pregnant Resolution Consecutive Night Nama Visit Midnight 1:00. Minga Wakasa
Published: 2021/07/03
Product release date: 2021/07/03
Length: 99 mins
Cast: Minga Wakasa
Director: Takashi Marumoto
Series: ----
Maker: K.M. Produce
Label: KMPVR
Content Type: 3D
Genre: High Quality VR Single Work VR Only Hand-koki Fellatio Cowgirl Out Married Woman / Housewife
Reference: vrkm00289
Average rating: See reviews
"Show me more of the face you're feeling!! A neighbor's wife with goods changes suddenly, and it appears to me night after night. A sex madman who treats my chipo like a toy and inserts it in ma ● co for a long time. Gabri cowgirl with yodare hanging down.
Macho Nuccio wet ma ● co drinks chi ● po round. The furious piston of the perverted widow resounds.
I am a college student can relentlessly in 170cm tall metamorphosis hitzuma who appears in underwear on the coat every night....