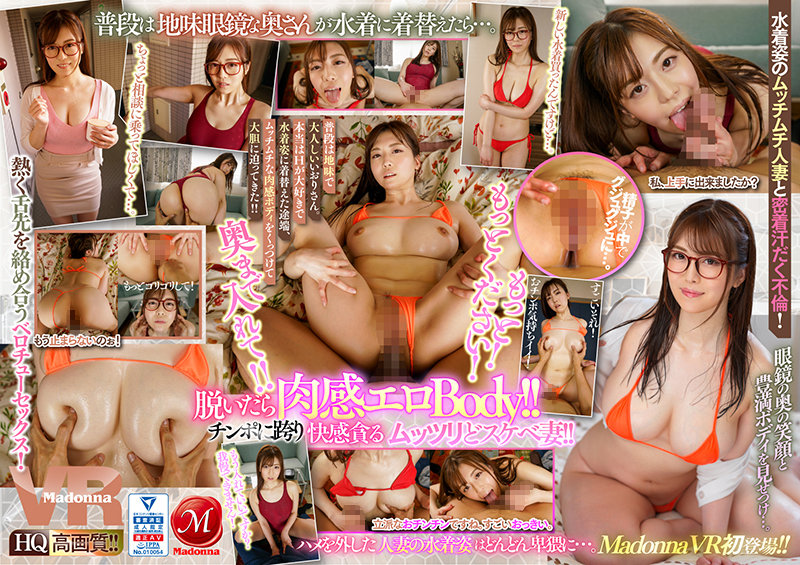 Information
Full HD [JUVR-121] 【VR】Madonna's first VR Nanase Iyi I'm a sober married woman next door, the body was not sober at all When I took off, my body was not sober at all Muccimuchi married woman in a swimsuit and a close sweaty affair! Belochu sex that hotly intertwines the tip of the tongue!
Published: 2021/09/03
Product release date: 2021/09/03
Length: 93 mins
Cast: Nanase Iy
Director: Tor source Kawaguchi
Series: ----
Maker: Madonna
Label: MadonnaVR
Content Type: 3D
Genre: High Quality VR Single Work VR Exclusive Delivery Swimsuit Sweaty Big Tits Married Woman Housewife Mature Woman
Reference: juvr00121
Average rating: See reviews
Exclusive Nanase Iyi Madona VR first appearance! The married woman next door, I ori, is always sober and grown-up, but the smile she sometimes shows is wonderful. One day, I ran into her who jumped out of the house while trying on a swimsuit. I can not imagine from the usual figure, erotic body of fleshy mutchimuchi! I was on fire in such a sensational swimsuit. When you take it off, it is covered with sweat with Io who is not sober at all and is disturbed!
Live Chat Campaigning on the Married Floor!