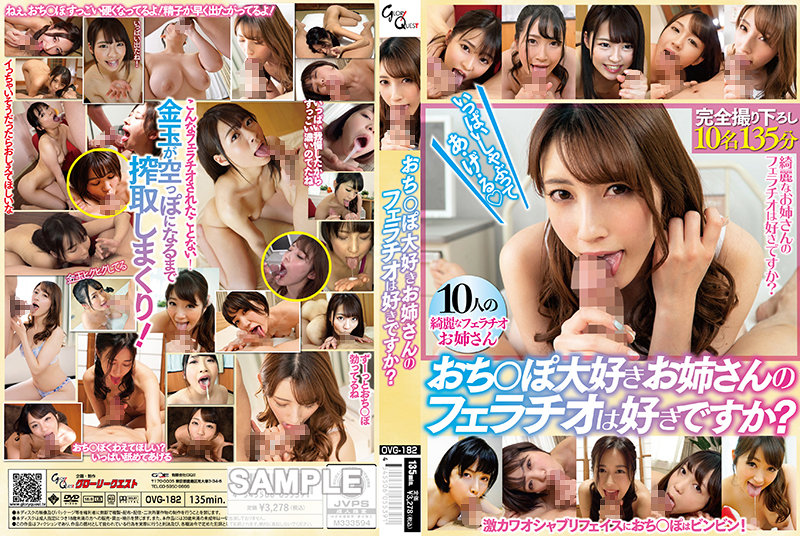 Information
Full HD [OVG-182] Do you like of your sister who loves Ochi ○ Po?
Published: 2021/09/15
Product release date: 2021/09/16
Length: 135 minutes
Cast: Morisawa Kana (Iioka Kanako) Tojo Natsuki Aoi Kinoaki Himami (Hanazawa Hima) Mizono Kazuka Haruaki Jun Shinkawa Ai7 Natsuki's A Kashiwagi Ami Shinkawa Yuzu
Director: ----
Series: ----
Maker: Glory Quest
Label: GLORY QUEST
Genre: HI-VISION Exclusive Delivery Blowjob Other Fetish Slut
Reference: ovg00182
Average rating: See reviews
It seems to be unpleasant, and it seems to be really unpleasant. A large group of 10 older sisters who love erection raw chipo. It is a story of one game to the limit of the elder sister who likes Chipo more than three rice and the man who appeared out of nowhere today. Chi ○ Po is made to break out to Gingin, and the thing at which the blood vessel Ukiuki is about to eat is lying down and waiting. Older sister appeared. It is naked or it is underwear. In the mouth of a pleasant sound with deep throat from Sycosico slowly drooling. Fire without being able to stand! Because it does not go, it is impatient by the stop, and it is ikezuu of the elder sister. Allowed mouth firing.