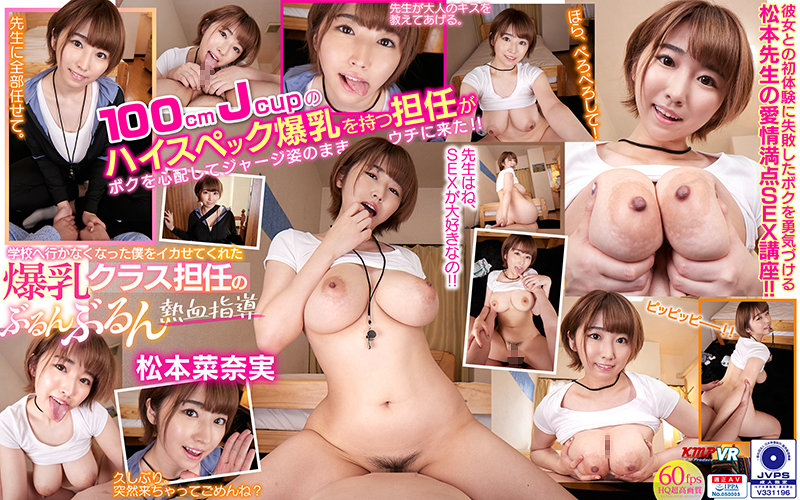 Information
Full HD [VRKM-356] 【VR】 Nanami Matsumoto, a big class homeroom teacher who made me make me squid who stopped going to school
Publish: 2021/09/17
Release date: 2021/09/17
Length: 69 mins
Cast: Nanami Matsumoto
Director: Kitchen Knife M
Series: ----
Studio: K.M. Produce
Label: KMPVR
Content Type: 3D
Genre: Single Work High Quality VR VR Exclusive Delivery Cowgirl Virgin Vaginal Beauty Busty Female Teacher
Reference: vrkm00356
Average rating: View reviews
I stopped going to school one day. The reason for this is that when I had my first experience with her who I loved, I was embarrassed because I didn't know how to play SEX. After that, I have been absent from school for two weeks without a face to match her in the same class.
Then, one day, my class teacher, hot-blooded Matsumoto-sensei, came to visit my home. My parents didn't happen to be there, so I thought I'd get them home, but Mr. Matsumoto forced myself into the house so as not to miss this chance.
I honestly wanted them to confidate their troubles and get them back early, but surprisingly, Hot-blooded Matsumoto-sensei sincerely faced my troubles and gave me all my might to give me sex education.