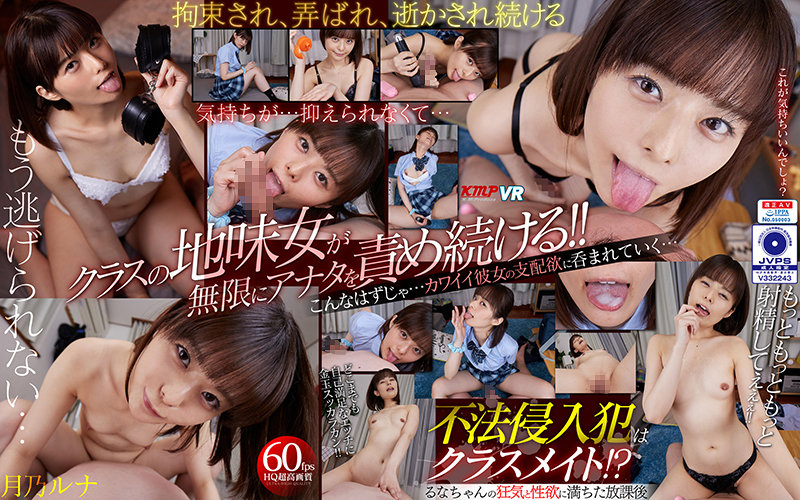 Information
Full HD [VRKM-367] 【VR】 Trespassing criminal is a classmate! ? After school Tsukino Luna full of Rina-chan's madness and sexual desire
Publish: 2021/09/20
Release date: 2021/09/20
Length: 74 mins
Cast: Tsukino Luna
Director: Shameful Crown
Series: ----
Studio: K.M. Produce
Label: KMPVR
Content Type: 3D
Genre: Single Work High Quality VR VR Exclusive Exclusive Distribution Subjective SchoolGirl Slut Beautiful Breasts
Reference: vrkm00367
Average rating: View reviews
She is restrained, played with, and continues to be made to die ....
The true strength of the plump lewd! ? The sober woman of the class continues to blame you infinitely! ! "I can't control my feelings ...". A super abnormal space that is swallowed by the domination desire of a cute classmate .... Be complacency and experience the after-school experience of Luna who is everywhere.
※ This work will be super high quality specifications taken with [4K] [60fps].