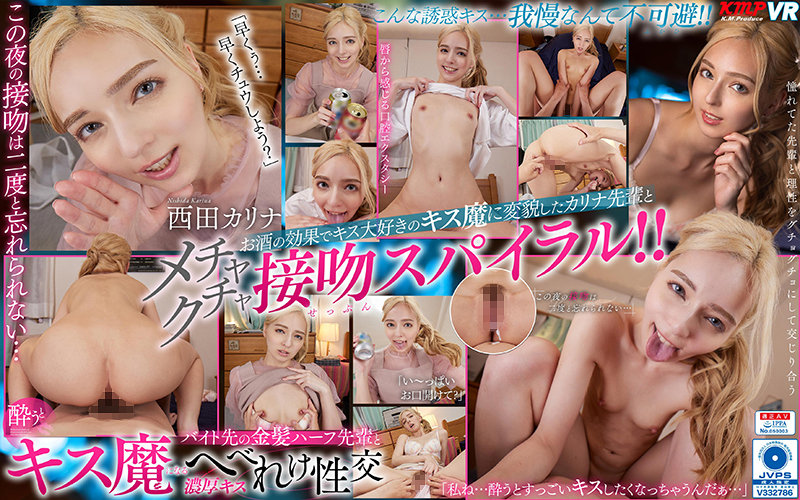 Information
Full HD [VRKM-350] 【VR】 Blond half senior and rich kiss Nishida Karina who becomes a kiss demon when drunk
Publish: 2021/09/21
Release date: 2021/09/21
Length: 91 mins
Cast: Nishida Karina
Director: Hulk Kogan
Series: ----
Studio: K.M. Produce
Label: KMPVR
Content Type: 3D
Genre: Single Work High Quality VR VR Exclusive Distribution Slender Slut Cowgirl Cum Inside Kiss Kiss
Reference: vrkm00350
Average rating: View reviews
Takamine's Flower Karina Senior Who I Had Longed for For A Long Time ....
I never thought that it would be such a 'kissing devil' when a longing senior gets drunk! !
Kiss my lips like i'm sucking at my house! kiss!! kiss!!! The continuous kiss that the lips melt is too bad! !
This night's kiss will never be forgotten again...!
I mix the reason with the beautiful senior who I longed for! !
Karina senpai who shakes her waist while becoming a spattiful is too erotic and I can already do something! !