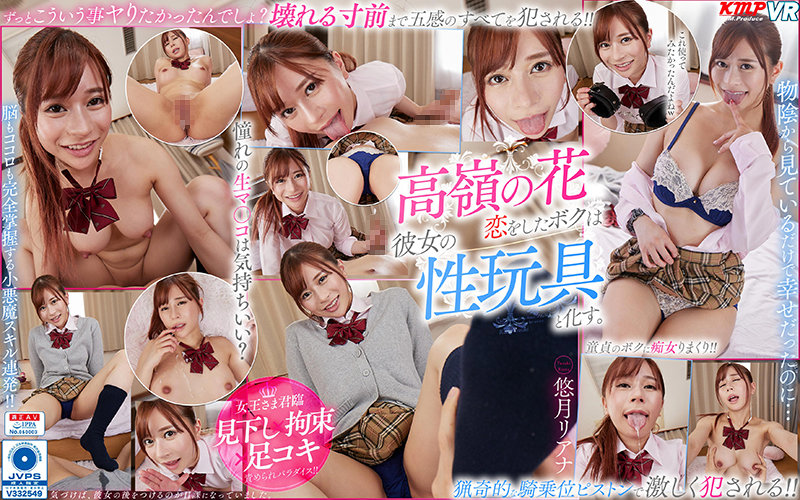 Information
Full HD [VRKM-361] 【VR】I fell in love with Takamine's flower and turned into her sex toy. Liana Yuzuki
Publish: 2021/09/24
Release date: 2021/09/24
Length: 76 mins
Cast: Liana Yuzuki
Director: Shameful Crown
Series: ----
Studio: K.M. Produce
Label: KMPVR
Content Type: 3D
Genre: Single Work High Quality VR VR Exclusive Distribution Slut Beautiful Breasts Cream SchoolGirl Beautiful Girl
Reference: vrkm00361
Average rating: View reviews
When I noticed, it was my daily routine to keep her on.
Queen Reign!! × is blamed for restraint × the footjom and is a paradise! ! Small devil skill barrage that completely grasps both the brain and the heart! ! You can commit violently with a bizarre cowgirl piston! !
I was happy just looking at it from the shadows...
※ This work will be super high quality specifications taken with [4K] [60fps].