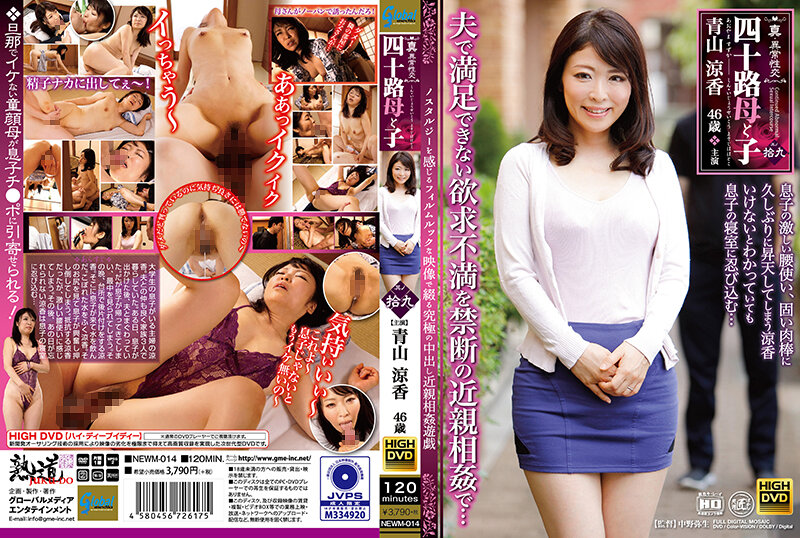 Information
Full HD [NEWM-014] True abnormal sexual intercourse 40-year-old mother and child Frustration that can not be satisfied with the pick-up 9 husband with forbidden incest ... Ryoka Aoyama
Release date: 2021/11/23
Length: 120 mins
Cast: Aoyama Ryoka
Director: Yayoi Nakano
Series: True Abnormal Sexual Intercourse
Maker: Global Media Entertainment
Label: NewMOM
Genre: Mature Woman Mom Married Woman / Housewife Incest Single Piece Drama Sample Video
Reference: newm014so
Average rating: Average rating:
Ryoka is a housewife with a son of a college student. She was close to her husband and lived with three family members. One day, after my son went out, I was lying with my husband. However, the son comes back, and the middle is seen. Ryoka cleans up in the kitchen that night. My son came there and drank water. Ryoka is spilled water. The son gets excited when the ass is seen and it pushes it down. It was Ryoka who resisted, but I feel intense waist use. After that, Ryoka who can not forget that day sneaks into her son's bedroom ...