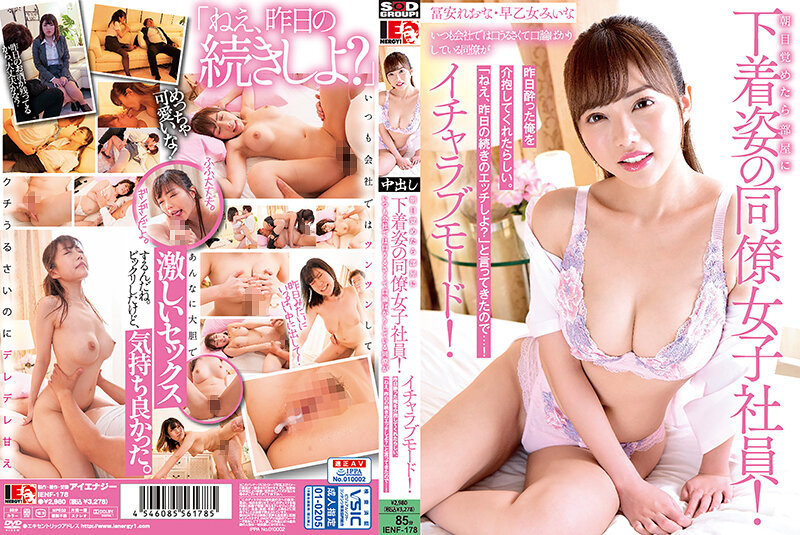 Information
Full HD [IENF-178] When I wake up in the morning, my colleague female employee in underwear in the room! A colleague who is always noisy and arguing at the company is in Icharab mode! He seems to have taken care of me who got drunk yesterday. "Hey, is it the continuation of yesterday?", so I said ...!!
Publish: 2021/11/25
Release date: 2021/11/25
Length: 86 mins
Cast: Reiora Tomiyasu Mimina Saotome
Director: ----
Series: ----
Maker: IEnergy
Label: IENF
Genre: HI-VISION Vaginal Beauty Vaginal Beauty Big Tits Tsundele OL
Reference: 1ienf00178
Average rating: View reviews
I don't remember my work mistake because my colleague girl was overcooted and drank too much at a company drinking party. When you get up in the morning, it is very cute that colleague female employees come sweet in underwear! What happened last night? Apparently it seems to have confessed with drunken momentum, pushed down and had sex! I had plenty of sex because I said , saying that "Hey, it is continuation of yesterday!"!