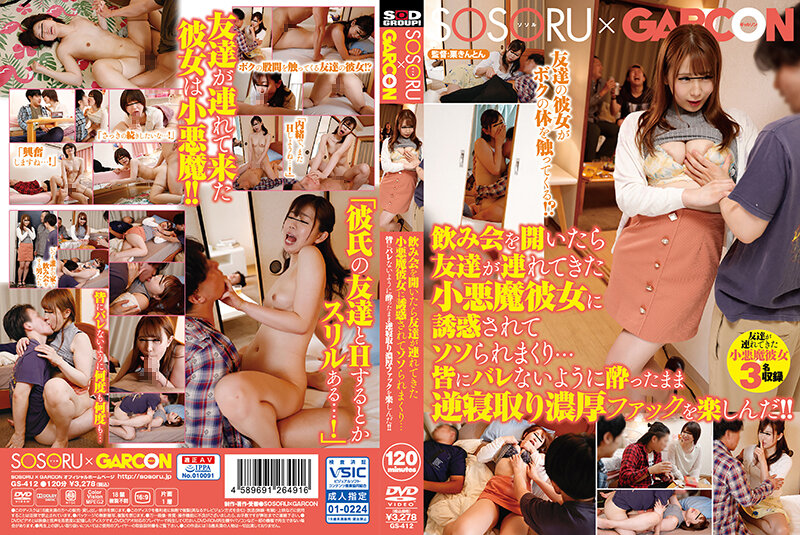 Information
Full HD [GS-412] When I Held A Drinking Party, I Was Tempted By A Little Devil She My Friend Brought And Rolled Up ... I enjoyed the reverse cuckold thick while getting drunk so that everyone would not barre! !
Publish: 2021/11/25
Release date: 2021/11/25
Length: 125 mins
Cast: ----
Director: KuriKinto
Series: ----
Studio: SOSORU&GARCON
Label: SOSORU&GARCON
Genre: HI-VISION Panchira Cuckold/ Cuckold/ NTR
Reference: 1gs00412
Average rating: View reviews
When I held a house drinking party, my friend brought her, so when everyone was drinking happily, my friend's girlfriend shows me pants and touches my body! ? In addition, she of a friend who touches my crotch and whispers "I'm excited ..."I am upset I am thrilled to H with my boyfriend's friend ...!" And everyone is begged for vaginal vaginal undies many times so as not to barre ...