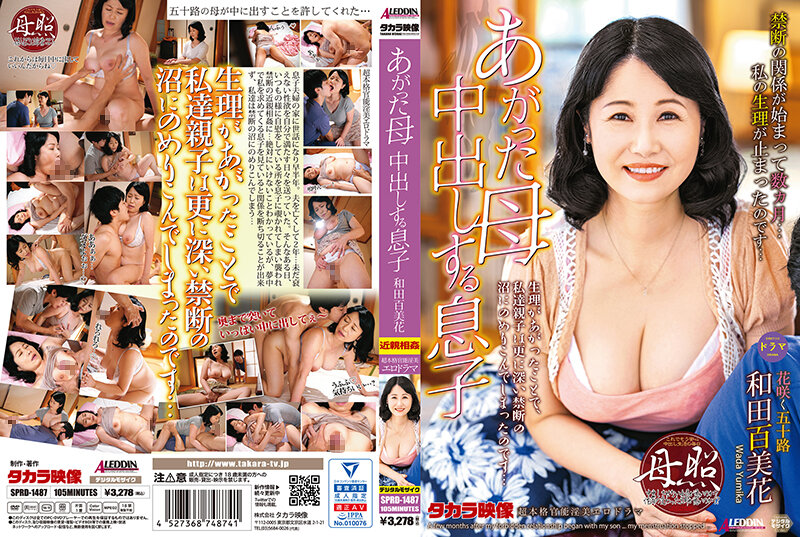 Information
HD [SPRD-1487] Raised mother Creaming son Wada Momika
Release date: 2021/11/25
Length: 105 mins
Cast: Wada Momika
Director: Kyujukushi Kenta
Series: Raised Mother
Studio: Takara Video
Label: ALEDDIN
Genre: Mature Woman Mom Incest Single Piece Cream shot Sample Video Winter BIG Sale First Winter SALE
Reference: 18sprd1487
Average rating: Average rating:
Momomika, who lived alone in the country, decided to live with her son and her wife who lived in the city. Hyakumihana was happy to live with her son and his wife, even though she was lonely living alone. It has been six months since we started living together. At the shortest point that the sense of distance between each other was going well, Hyakumihana had been pushed down by her son. Hyaomika's sexual desire grew with each passing age, and she was comforted alone almost every day. The appearance had been seen by the son. The son caresses Hyakumihana violently and sinks the crotch. The son did not stop, and a hot cloudy liquid was discharged out of the body though it was Hyakumihana who disliked it. Then a few days. Momomika was recently confided by her bride that she was sexless, and was puzzled that it might be my fault. At that point, hyakumihana's period is over.