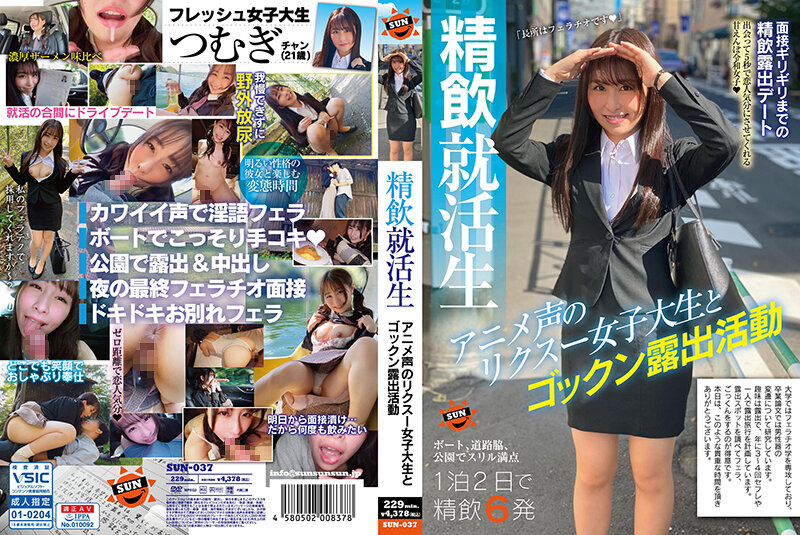 Information
Full HD [SUN-037] Drinking job hunting student Anime voice Rikusu female college student and gokkun exposure activity
Release date: 2021/11/25
Length: 229 mins
Cast: ----
Director: Tanaka Bacon
Series: ----
Maker: SUN
Label: ----
Genre: Beautiful Girl Outdoor Exposure Blowjob Gokku Pissing Leak Sample Video Winter BIG Sale First WINTER SALE
Reference: 1sun037
Average rating: Average rating:
Job hunting raw Tsumugi who is spoiled by anime voice. I want to drink a lot of sperm before the interview and the man and two people go on an exposed date. I'm excited to drink it with excitement outside. When you enter Love Ho, you flirt in sweetener mode. Always want to suck chipo and ask for and semen until the morning. The next day, I'm lonely and farewell. I felt semen juice with my mouth and went to the interview, "May I be hired.".