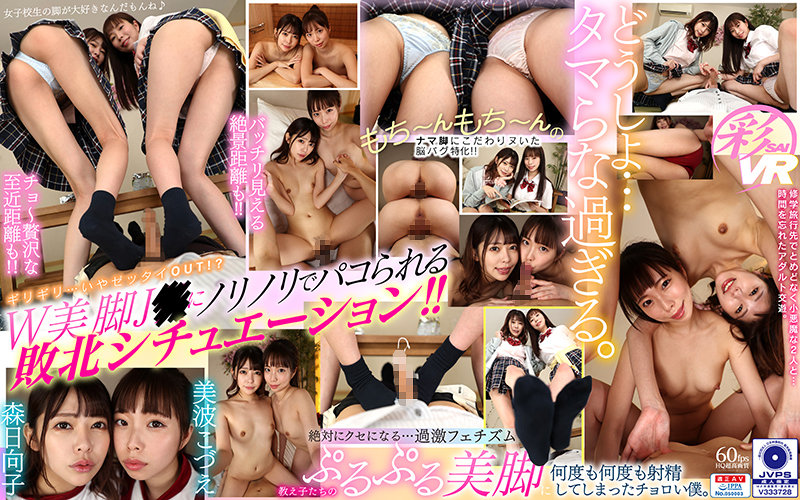 Information
[SAVR-152] 【VR】 It will definitely be a habit ... Radical fetishism I have ejaculated over and over again on the plump legs of my students.
Publish Date: 2021/11/26
Release date: 2021/11/26
Length: 97 mins
Cast: Morihimako Minami Kozue
Director: Miso-ni KOMI
Series: ----
Studio: KMPVR-Aya-
Label: KMPVR-Aya-
Content Type: 3D
Genre: High Quality VR Exclusive Delivery Leg Fetish Beautiful Girl SchoolGirl Slender VR Only
Reference: savr00152
Average rating: View reviews
What's the matter with you? It's too much.
"I love the legs of schoolgirls♪ barely... No, Zettei OUT! ? A defeat situation that is pkoed with norinori to W beautiful legs J ●! ! There is also a superb view distance that can be seen perfectly! ! Cho ~ Luxurious close range! ! Brain bug specialization that sticks to mochi-monmonochi's nama legs! !
With two innocent devils at a school trip destination ... Adult exchange that forgot time.
※ This work will be super high quality specifications taken with [4K] [60fps].