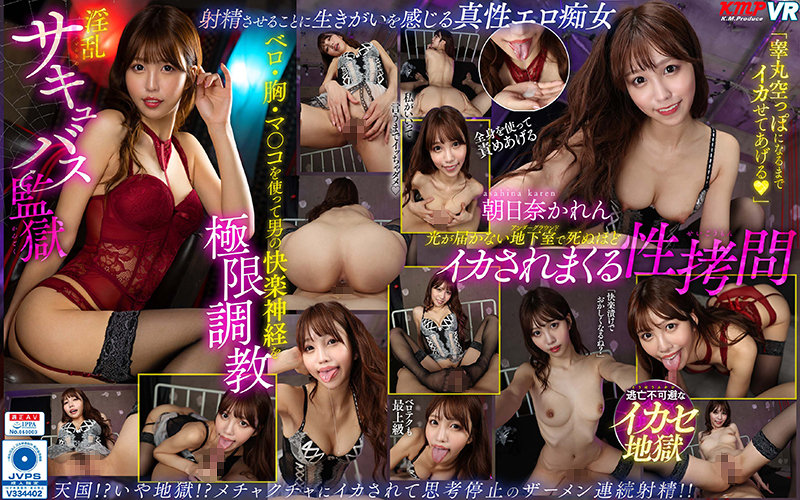 Information
[VRKM-462] 【VR】 Nasty Succubus Prison Karen Asahina who devilishly blames the man with an angel's smile
Publish: 2021/11/25
Release date: 2021/11/25
Length: 88 mins
Cast: Karen Asahina
Director: Hulk Kogan
Series: ----
Studio: K.M. Produce
Label: KMPVR
Content Type: 3D
Genre: Single Work High Quality VR VR Exclusive Delivery Cowgirl Slut Nasty Hard System Big Tits Cum Shot
Reference: vrkm00462
Average rating: View reviews
Please be careful when you ask a beautiful woman to do a questionnaire in the city .... It may be a true trying to abduct and confine you.
True erotic who feel worth living to ejaculate use vero, chest, Mako to train a man's pleasure nerve to the limit! !
heaven!? No hell!? Semen continuous ejaculation of the thought stop being squid by messy! !
Sexual torture that is squid enough to die in the basement where light can not reach!