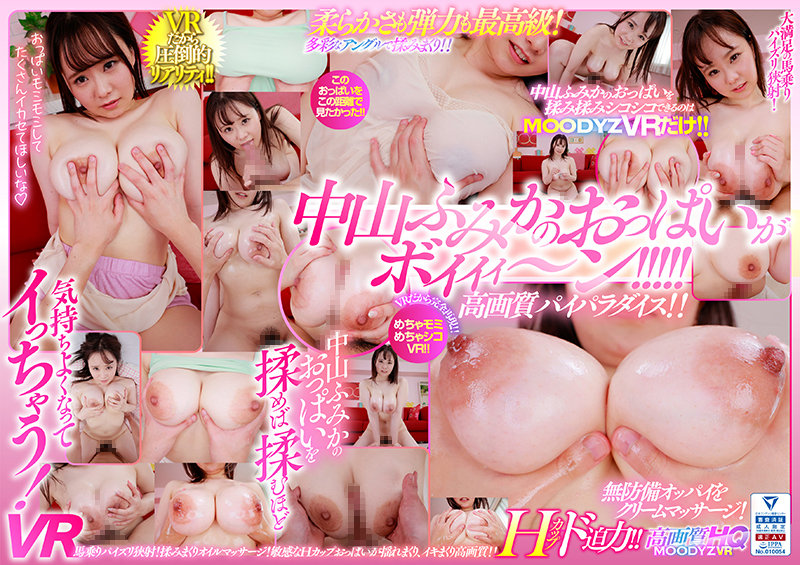 Information
[MDVR-188] 【VR】 The more I rub my, the more comfortable I get! VR Horse Riding Narrow Shot! Massage rolled oil massage! Sensitive H cup shake and rolled up high quality! !
Publish Date: 12/01/2021
Release date: 2021/12/01
Length: 83 mins
Cast: Nakayama Fuminaka
Director: ----
Series: ----
Studio: Moody's
Label: MOODYZ VR
Content Type: 3D
Genre: Exclusive Distribution For High Quality VR VR Single Piece Couple Busty Fucking Beautiful Girl
Reference: mdvr00188
Average rating: View reviews
MOODYZ exclusive H cup big, Fuminaka Nakayama's < binkan > rubbing boobs! Rub it! VR that licks and shakes and shakes Ikase! ! A variety of angles where you can taste the shape of 180° from the front and the bottom from the side! Play that you can taste the rubbing texture of while attaching strength using body cream and oil! I was particular about the sense of distance and the image quality masturbation! narrow shooting, boyen ground specialization normal position and play that can only be enjoyed in this VR is full of tenko! !