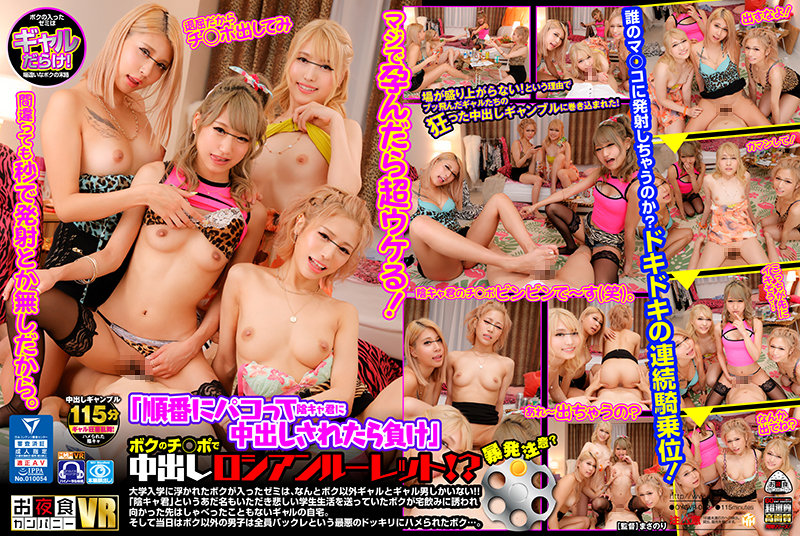 Information
[OYCVR-082] 【VR】 "Paco in turn loses if it is vaginal vaginal parrot" With my chipo, vaginal outing Russian roulette! ? The seminar that I entered to enter university is only a gal and a gal man other than me! ! I Who Had A Sad Student Life With The Nickname "Yin Ca-kun" To Drink At Home ...
Publish: 2021/11/27
Release date: 2021/11/27
Length: 115 mins
Cast: ----
Director: Masarri
Series: Gal VR
Maker: Night Meal Company
Label: HHH-VR (HHH Group)
Content Type: 3D
Genre: High Quality VR VR Exclusive Cowgirl 3P / 4P Vaginal Penalties Harlem Drinking Party / Joint Con Gal Exclusive Distribution
Reference: oycvr00082
Average rating: View reviews
What a gal and a gal man's den that I entered the university! ? It is nicknamed "Yin Ca-kun", and not only can I talk with gals but also every day that is fidded with by gal men .... At last, a gal man invites me to drink at home, but I'm told that no gal men come. Still, I who were put on a dokkiri and gals who accept it unavoidably. (Gals are surprisingly gentle.) Even so, everyone is cute. I'm wearing a very erotic appearance, and when I get home, I'll remember and Syco alone ...) What if I was thinking"Yossha! Isn't the mysterious game that I have never heard of started! ! "If you put it out, I'll do it!!" "I can put it out to me~" and that's four gals and continuous raw hame! ! You can use up all your life's luck here! This time, last forever!!!