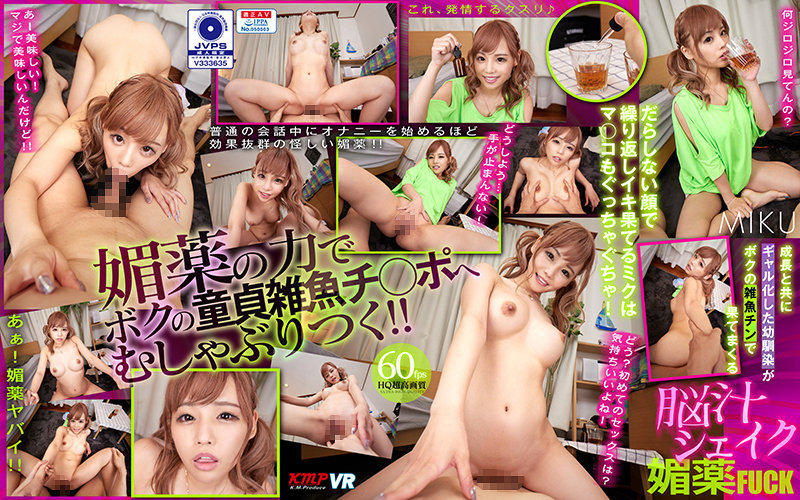 Information
[VRKM-425] 【VR】 Childhood friend who became a gal with growth ends with my small fish chin Brain juice shake aphrodisiac MIKU MIKU
Publish Date: 2021/10/28
Release date: 2021/10/28
Length: 70 minutes
Cast: ----
Director: ----
Series: ----
Studio: K.M. Produce
Label: KMPVR
Content Type: 3D
Genre: High Quality VR VR Exclusive Virgin Drug Nasty Hard Gal Childhood Friend
Reference: vrkm00425
Average rating: View reviews
MIKU is in my room now.
I'm a normal man who has no handle at all, but MIKU is a popular gal from the surroundings.
The reason why these two people are in the same room is that I am a childhood friend and still close.
MIKU who has been caring for a long time has told me this story.
"Have you ever had sex?" he said.
I honestly answered NO because there is no hidden thing between me for a long time.
"I thought, a man would have sex once, and that would make him peel off. I'll give you this.""
When I say that, MIKU hands me something suspicious.
"This is an aphrodisiac when I ask what it is because it was in my brother's room. Then you'll be a little more manly, aren't you?"
I got an aphrodisiac when MIKU was going to the toilet, and I put an aphrodisiac in MIKU's drink.