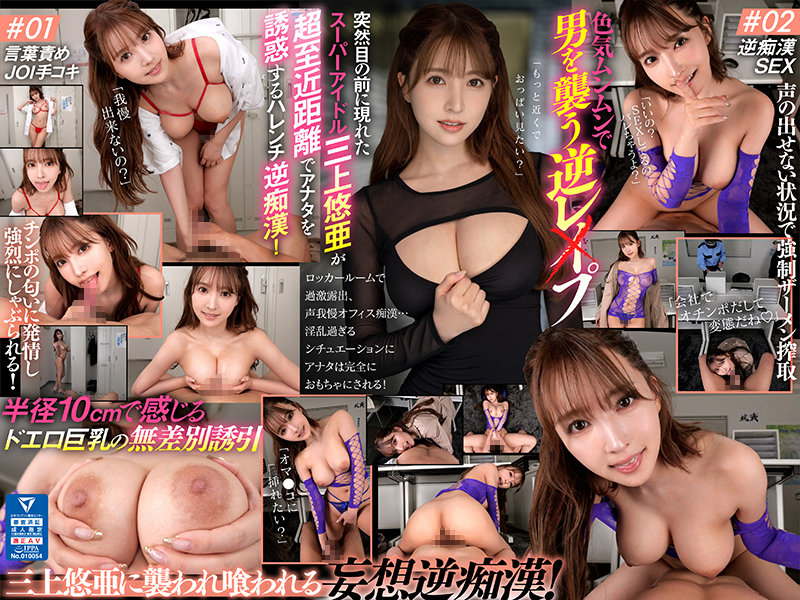 Information
Full HD [SIVR-178] 【VR】 Do you want to be reversed by Yua Mikami at a super close range within a radius of 10 cm? You want to be, don't you?
Publish Date: 6 Jan/2022
Release date: 2022/01/06
Length: 58 mins
Cast: Mikami Yua
Director: ZAMPA
Series: S1 VR
Studio: Eswan Number One Style
Label: S1 VR
Content Type: 3D
Genre: High Quality VR Single Work VR Exclusive Distribution OL Big Tits Idol / Entertainer Subjective
Reference: sivr00178
Average rating: View reviews
Very popular work is VR! Super idol Mikami Yua's temptation Harenchi rebellion to experience at a super close range of 10 cm radius! Glamorous BODY is attacked with bold exposure radically in the locker room! Even if it's a barre-ikenai situation. Licking and shigo and voice patience office rebellion ●! Doero big and strong semen squeeze! Are you a pervert with an ochinpo in the company? In a situation that is too, you are completely toy Dream reverse Les ● VR!