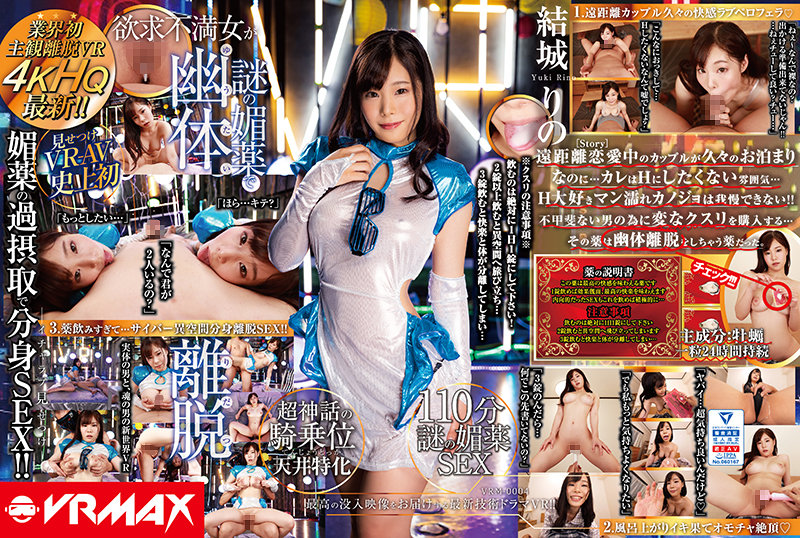 Information
Full HD [VRM-004] 【VR】 【HQ High Quality】Frustrated Woman Is Out of The Body With A Mysterious Aphrodisiac! "Why are you two?" shows off VR-AV for the first time in history. Super mythical cowgirl ceiling specialization - Yuki's
Publish Date: 7/01/2022
Release date: 2022/01/07
Length: 110 mins
Cast: Yukiri
Director: ----
Series: Frustrated Woman Withdraws From Body With Mysterious Aphrodisiac
Studio: VRMAX
Label: VRMAX
Content Type: 3D
Genre: Single Work High Quality VR VR Exclusive Drag Cowgirl
Reference: h_1610vrm00004
Average rating: View reviews
Even though a couple in a long distance love is staying after a long time.
I can not stand H love man wet girlfriend! !
Buy a strange meds for an ineffectable man.
The medicine was a medicine to leave the body out of the body.
1. Pleasure love perofera after a long time of a long distance couple
"Hey- Why are you naked? Can I chew? Chu.."
"It's a lie that you don't want to be this big and ..H?" he said.
2. After taking a bath Iki end toy climax ◆
"It's super pleasant◆"
'But I want to feel better.
"If you take three tablets, why don't you write it down in the future?"
3.Take too much medicine..Cyber different space alter ego withdrawal SEX!!"
"I want more."
"Hey. Kite?" he said.
Why are you two?
The New World VR of a Man of Substance and a Man of Souls
Alter ego SEX with an overdose of aphrodisiac! !