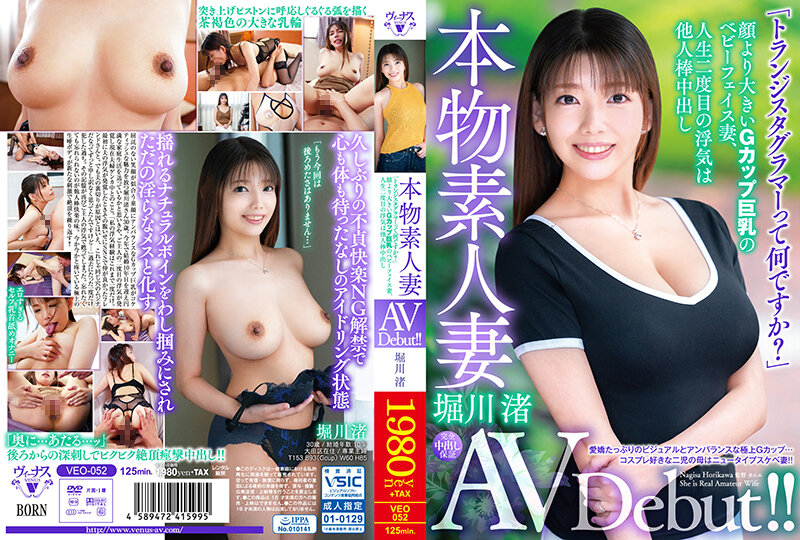 Information
HD [VEO-052] Real Amateur Wife AV Debut! ! What is a transistor glamour? A baby face wife with big in a G cup bigger than the face, the second affair in life is someone else stick cream out Horikawa Nagisa
Release date: 2022/01/18
Length: 125 mins
Cast: Horikawa Nagisa
Director: Kanye
Series: Real Amateur Wife AV Debut! !
Maker: VENUS
Label: BORN
Genre: Mature Married Woman Housewife Big Tits Single Work Vaginal Beauty Debut Work Sample Video
Reference: veo052
Average rating: Average rating:
Nagisa Horikawa is 30 years old who gives off a coquettish charm with unbalanced G cup big on a child face that looks good with a carefree smile. This year marks the 10th year of marriage, and I thought that I was living a harmonious family life, but my husband's second affair was discovered and it is now in the couple Genka. "My cheating experience has only been once, with a friend who was close on SNS when my husband's affair was first discovered. But even though it was due to my husband's betrayal, I've always been sorry that it's mujina in the same hole ..." The memory revived again by the husband's affair. Even if you want to forget, what you will not forget is the taste of stranger stick pleasure. The best raw spit body that is aching now or now repeats the climax with a new stimulus! !