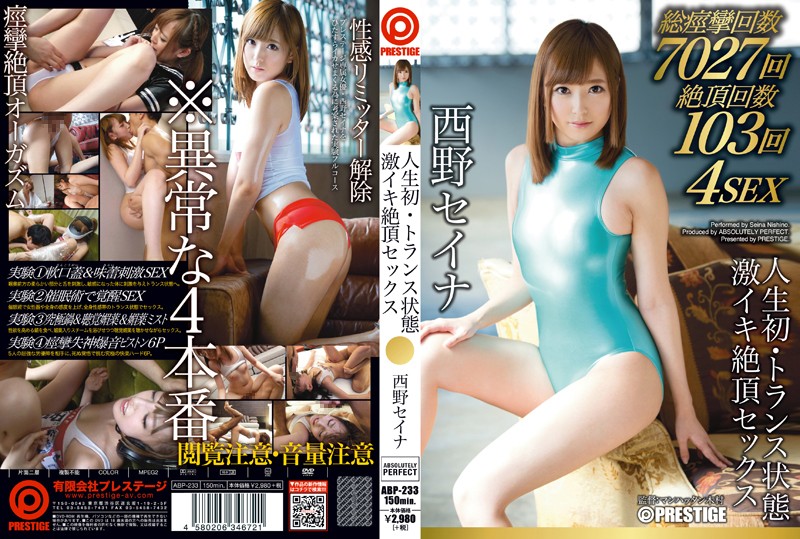 Information
Full HD ABP-233 Life's First Trance State Intense Iki Climax Sex Seina Nishino
Release date: 2014/12/19
Length: 150 mins
Cast: Seina Nishino
Director: Manhattan Kimura
Series: Life's First Trance Intense Sex
Studio: Prestige
Label: ABSOLUTELY PERFECT
Genre: Other Fetish Single Works Sample Video
Reference: 118abp233
Average rating: Average rating:
Prestige exclusive actress "Seina Nishino" appeared. The sexual feeling is opened to the limit, acme climax many times! It is driven to insert it to the root, and yogal seriously while blowing the saddle tide! If you are made to have sex in the state of entertainment, leave writhing while convulsions! It is driven one after another by unequaled actors, and it rolled up so much that eyes can not be opened while weakness! ! The figure that goes crazy while trying to be conscious is intense erotic! !