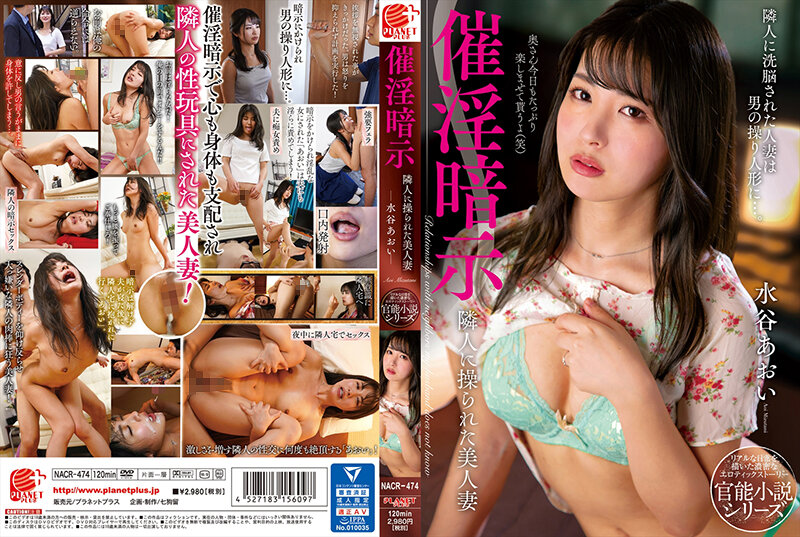 Information
HD [NACR-474] Aphrodisiac innuendo Beautiful wife Mizutani Aoi manipulated by a neighbor
Publish Date: 11/01/2021
Release date: 2021/11/01
Length: 120 mins
Cast: Mizutani Aoi
Director: Sakurato
Series: Aphrodisiac Allusions
Maker: Planet Plus
Label: Shichigudome
Genre: Single Work Hi-Vision Pissing , Divulge Blowjob Vaginal Beauty Wife
Reference: h_237nacr00474
Average rating: View reviews
Censored
Chinese Subtitles
Aoi sees off her husband who goes to the office. The man next door is staring at the situation from under the stairs. The man greeted him, but he ignored his creepy neighbor. That was the mistake. The man who got angry at the attitude thought that it would make it to his thing by the event ● art, and to manipulate it. "You can't go against me ..." [50% OFF sale 2nd] that I said while chiming and suddenly applying the light to the Ao that came out ended.
The bonus video will be automatically added to your purchased products (video) around Wednesday, February 16. There will be no individual notifications when adding. ※Click here for details such as privilege information
Live chat Campaigning on the Married Woman Floor!