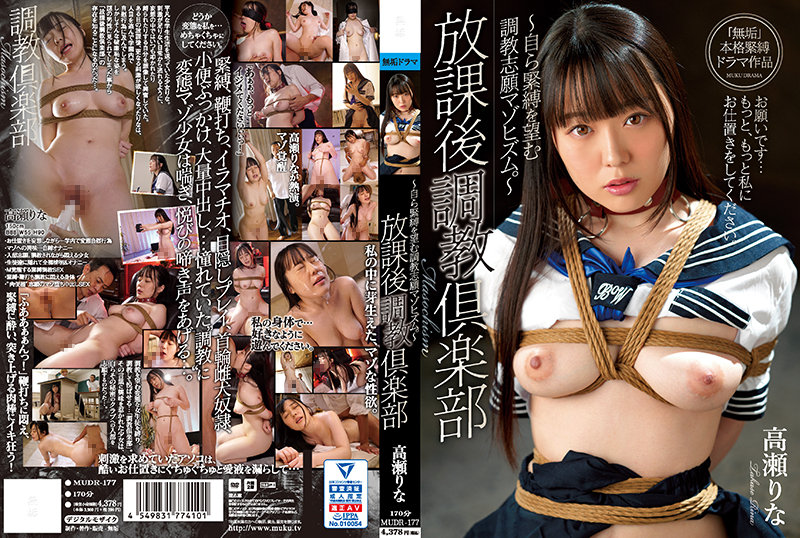 Information
Full HD [MUDR-177] After school training club - Training application masochism who wants bondage himself. ~ Lya Takase
Release date: 2022/01/18
Length: 170 mins
Cast: Takase Lynaga
Director: ----
Series: Training Volunteer Masochism.
Maker: Innocence
Label: Innocent
Genre: Shame Schoolgirl SM Single Work Nymphomaniac Hard System Tied Up , Bondage Digimo Sample Video WINTER SALE Year-End New Year Sale
Reference: mudr177
Average rating: Average rating:
Masochist begging of a perverted girl Rina is a girl who lives a mediocre student life. After school, he stole his eyes and indulged in masturbating in the school, and spent his days filled with the thrill and pleasure. However, one day, someone sees such a shameful figure . "After school training club". While fascinated by the attractive words, Lya wants to join the club herself .... Bondage, Whiplash, Deep Throat, Blindfolded / Shame Play ... I give a female voice of pleasure to the stimulation of the training that I was looking for ....