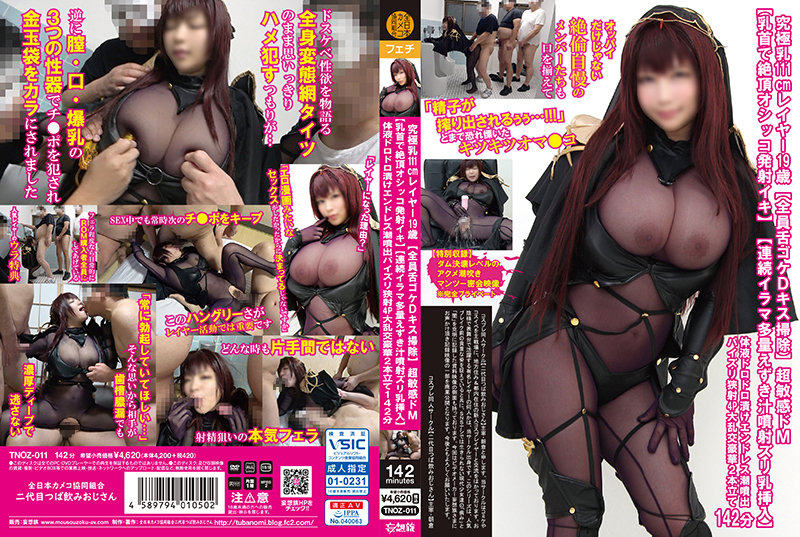 Information
Full HD [TNOZ-011] Ultimate milk 111 cm layer 19 years old [everyone tongue goke D kiss cleaning] super sensitive de M [cum bosico launch Iki with nipples] [continuous Irama large amount of drippy juice injection milk insertion] Body ...
Release date: 2022/01/18
Length: 142 mins
Cast: ----
Director: Second Generation Tsuba Drinking Uncle
Series: 43-year-old Hentai Black Cameco & Times; Amateur Layer (All Japan Kameco Cooperative / Delusional Group)
Manufacturer: All Japan Kameko Cooperative/ Delusion Group
Label: Second Generation Tsuba Drinking Uncle (All Japan Cameco Cooperative / Delusional Group)
Genre: Busty Cosplay Squirting Fucking Sample Video Delusion Group
Reference: tnoz011
Average rating: Average rating:
Girls smoldering at the house Kos Concaffe because they can't make up their minds as a layer. Such [SNS 'Madness' dependence] We who chase the darkness of post cosplayers, doujin circle [second generation Tsuba drinking uncle] Commercial release, the 11th of the very popular, layer KK-chan dressed in IQ zero openly Weisetskos exposed without breasts regret. I want to do H like an erotic cartoon and Kameko also became a messy with bibi body fluid injection and waist swing & & yodare ...!!!