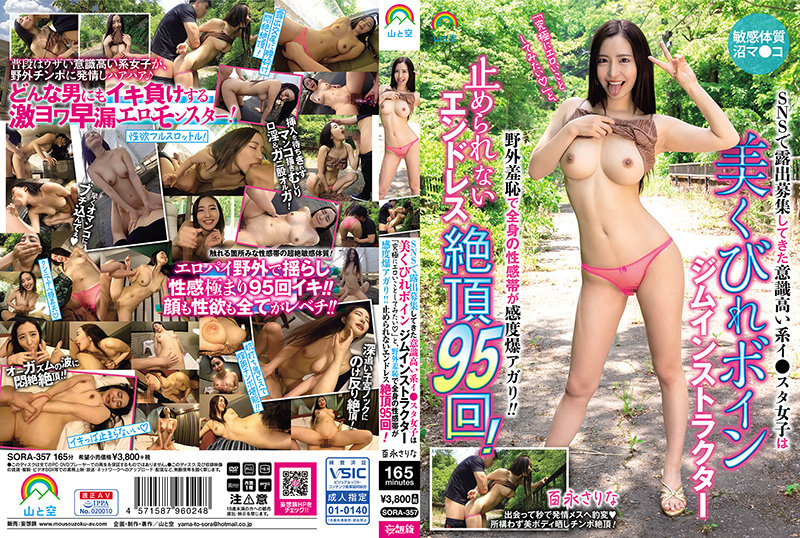 Information
Full HD [SORA-357] Conscious system I ● Sta girls who have been recruiting exposure on SNS are beautiful constrivated boyne gym instructors "I want to be erotic ultimately", the erogenous zone of the whole body with outdoor shame is sensitivity explosion Agare! ! Endless climax 95 times that can not be stopped! 100naga Saru
Release date: 2022/01/18
Length: 165 mins
Cast: Hyakunaga Sermina
Director: Himoroku
Series: ----
Maker: Mountains and Sky/Delusional Group
Label: Mountains and Skies
Genre: Shame Big Tits Outdoor Exposure Single Work Nympho / Hard System Sample Video Acme Orgasm Delusion Group
Reference: sora357
Average rating: Average rating:
Usually a high-conscious girl is estrus in Chi ● Po with outdoor exposure! ! Transcendent sensitive constitution of all the erogenous zones to touch! Make beautiful kubire, shake obscene, sexual sensitivity 95 times Iki! ! In the outdoor parking lot, in the middle of the promenade, on the roof of a strange building, sexual desire full throttle regardless of the place! ! While saying "I want to be erotic ultimately", the agony climax of waist crushing to exposed mating! Even if it is a beautiful face, the figure that exposes Ahe face in the outdoors and ascends is a nuke with a magi! ! Enjoy the chipo that was sucked in the back of the vagina with a pile-hitting demon piston! Deep chase uterine knock noke warp bikbik climax! ! It is drunk by the wave of orgasm and screams! Please enjoy the amazing 95 times climax of the super Yowa premature ejaculation erotic monster that loses to any man (Chi ● Po)! !