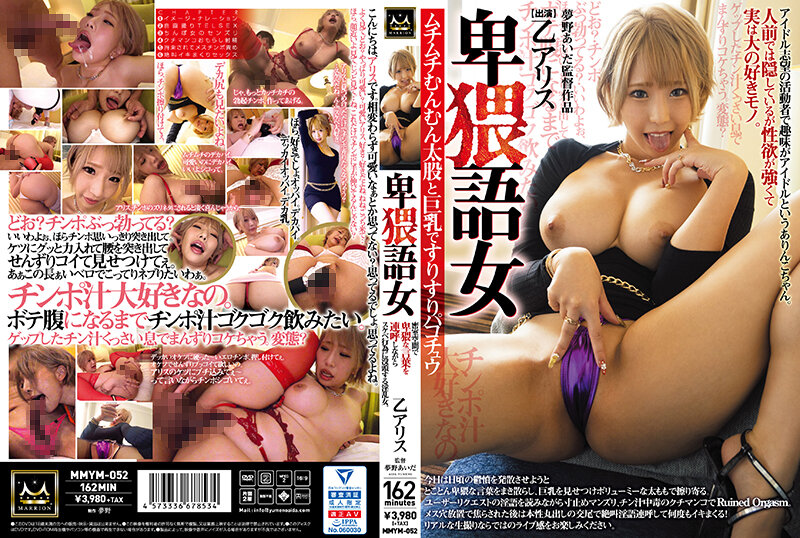 Information
HD [MMYM-052] 【FANZA Only】 Muchimuchi Munmun Thick Crotch And Big Suri-rubbing Pakochu Obscene Woman Otohalis Panty and Cheki
Release date: 2022/01/19
Length: 162 mins
Cast: Oto Alice
Director: Yumeno Ming
Series: Obscene Woman
Studio: MARRION
Label: Yumeno
Genre: Slut Big Tits Single Piece Dirty Sample Video With Benefits / Set Products
Reference: tkmmym052so
Average rating: Average rating:
Arinko-chan is an aspiring idol and has a hobby as an idol. Although she hides in public, she has a strong libido and is actually a big favorite. Today, she sprinkles thoroughly obscene words to vent her daily resentment, shows off her big and rubs it against her with a voluminous thigh. While reading the dirty words of the user request, The Stop Manzuri, Ruined Orgasm with a dick of juice poisoning. After being impatient with female hole left, call screaming dirty words repeatedly with mating of the true full outing and sings many times!