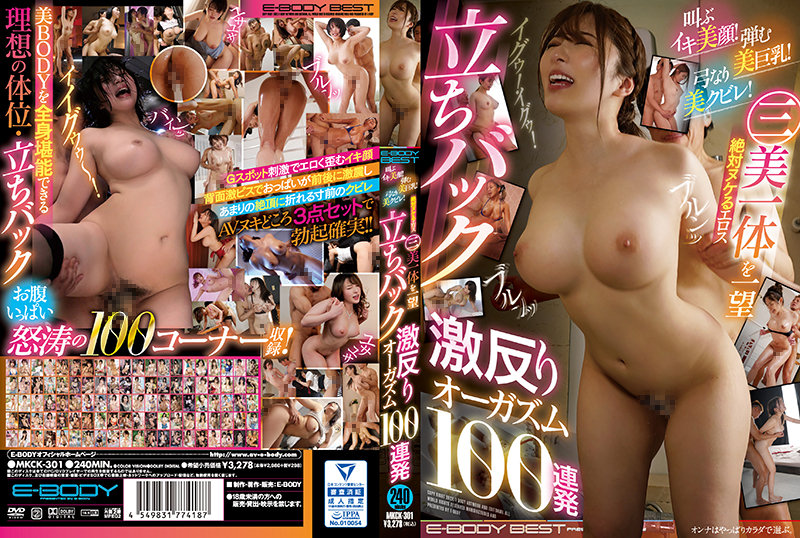 Information
SD [MKCK-301] Iki beautiful face screaming! Bouncy Beauty Big Tits! Bow and beauty Kubire! Absolute Nuke Eros Three Beauty One Hectic Hope Standing Back Fierce Warp Orgasm 100 Barrage
Release date: 2022/01/18
Length: 240 mins
Cast: Ama Haruno Aimi Momo Shirasaki Soka Kisaki Alice Arimura Nozomi Aoi Yuka Shiraishi Miki Isroha Kaguya Rin Kurusu Miki ▼Show All
Director: ----
Series: ----
Studio: E-BODY
Label: E-BODY
Genre: Beautiful Breasts Beautiful Girl Big Tits Slender Big Butt Best Omnibus More Than 4 Hours Work Sample Video WINTER SALE Year-End New Year Sale
Reference: mkck301
Average rating: Average rating:
Gun watching the face of the girl's Iku moment! Watch the big swing back, backward, left and right! I look at the thin kubire that reacts sensitively every time the vagina is pierced and bends! The best position and standing back where you can see three female erotic points at the same time at a time. E-BODY Masterpiece best packed with 100 corners standing back that can fully enjoy the beautiful female body of the selection! At the start of 2022, behold the back vests of all the scene highlights!!!