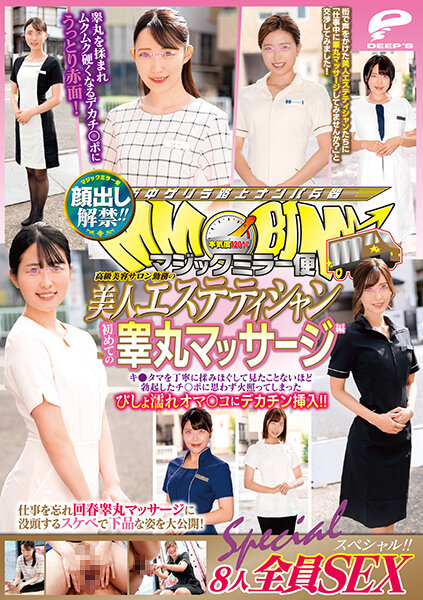 Information
Full HD [DVDMS-760] Face-up ban! ! Magic Mirror Flight Beautiful Beauty Esthetician Working At A Luxury Beauty Salon First Testicle Massage Edition All 8 SEX Special! ! Ki ● Decachin inserted into the drenched omako that has been shining involuntarily on the erected chipo that has never been seen by carefully rubbing the tama! !
Release date: 2022/01/18
Length: 285 mins
Cast: ----
Director: Funky Hasei
Series: Magic Mirror Flights (MM Flights)
Studio: Deeps
Label: The Magic Mirror (MM, MM flights)
Genre: Amateur Esthetic Massage, Refre Decachin, Big More Than 4 Hours Sample Video
Reference: dvdms760so
Average rating: Average rating:
I tried to negotiate with beautiful estheticians who spoke in the city, "Why don't you massage your testicles while working?" When I start rubbing the testicles gently and carefully while being puzzled by the sudden negotiations ... Estheticians who blush enchanted by the big hard in front of you! A beautiful esthetician who has become aching and wet with omako rubs the testicles further and pulls and licks it! The uterus is intensely pistoned and it is a big climax despite being at work! !