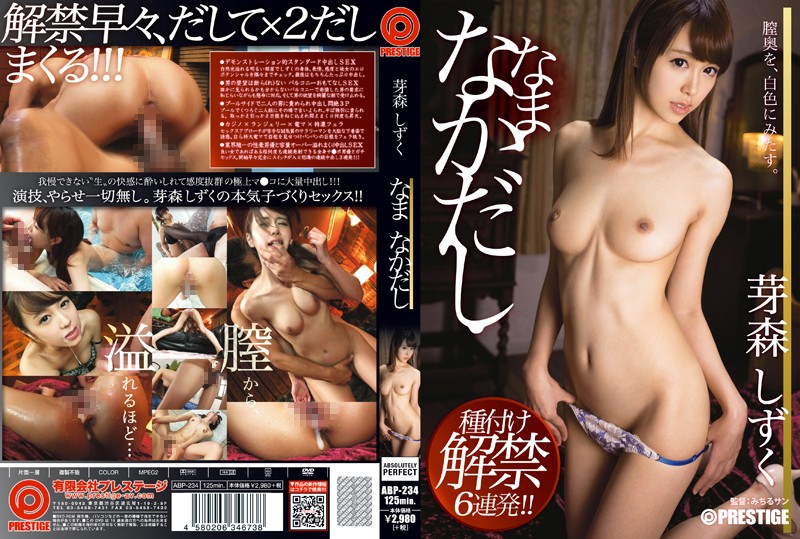 Information
Full HD ABP-234 Memori Shizuku Minamina dashi
Release date: 2014/12/19
Length: 125 mins
Cast: Asahina Rina (Shizuku Memori)
Director: Michiru Sun
Series: Nameakadashi
Studio: Prestige
Label: ABSOLUTELY PERFECT
Genre: Single Work Vaginal Vaginal Use 3P/4P Sample Video
Reference: 118abp234
Average rating: Average rating:
Prestige exclusive actress "Memori Shizuku" is lifting the ban on vaginal vaginal vaginal work! It is made a raw piston with a vacuum and hardened Chico, and continues to look at a man with a glance that appeals while trokes and writhes and Iki! If you become 3P with two men by the pool, it is inserted alternately in the upper and lower mouths with an expression that drowns in pleasure . It intersects raw as instinct, and it gets drunk by the pleasure of the ejaculation in the vagina! !