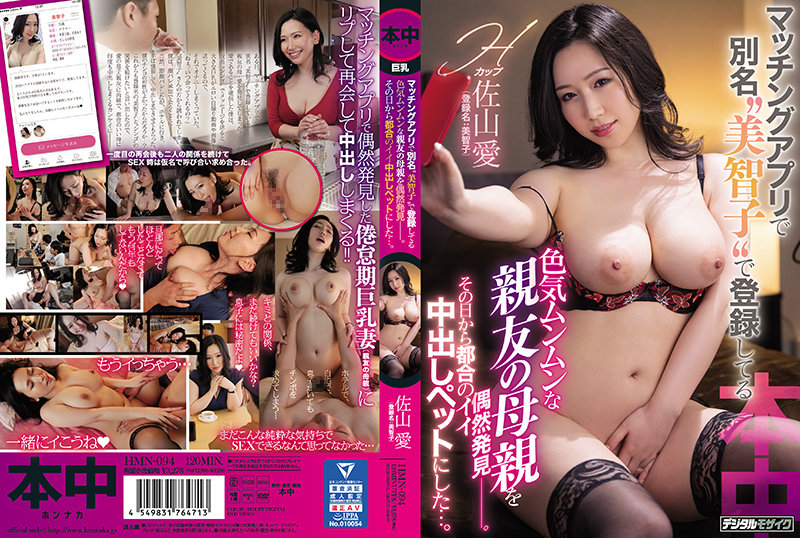 Information
[HMN-094] I accidentally discovered the mother of a sexy munmun best friend who registers with another name 'Michiko' in the matching app. From that day on, I made it a good vaginal pet. Ai Sayama
Release date: 2021/12/28
Length: 120 mins
Cast: Sayama Ai
Director: HiroA
Series: ----
Studio: Honchu
Label: Honchu
Genre: Slut Married Housewife Big Tits Single Work Creampie Fucking Digimo Sample Video
Reference: hmn094
Average rating: Average rating:
Censored
Chinese Subtitles
I found the mother of my best friend who is registered with 'Michiko' with a matching app. When I also sent a message with the pseudonym 'Shingo', I sent a selfie video showing off my big, so I masturbated with it. "Hey, when will you meet me?" I was invited by 'Michiko' and met with her face barre. She began to say that she would like to continue the relationship between the registered names 'Michiko' and 'Shingo', and secretly to her beloved son (best friend), and to Kankei who cums at a convenient time.