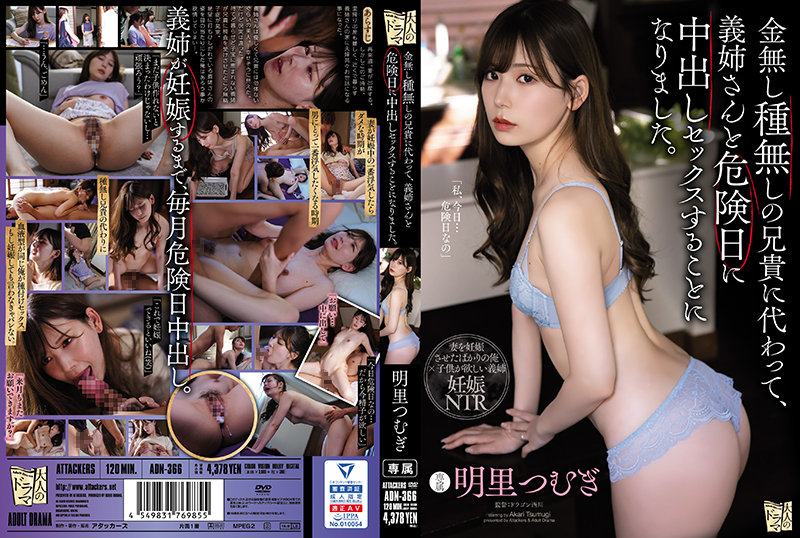 Information
[ADN-366] Instead of a big brother without money, I decided to have vaginal vaginal work with my sister-in-law on a dangerous day. Tsumugi Akari
Release date: 2022/01/04
Length: 120 mins
Cast: Akari Tsumugi
Director: Dragon Nishikawa
Series: ----
Maker: Attackers
Label: Adult Drama
Genre: Married Woman Housewife Single Work Cuckold Cuckold, Cuckold, NTR Vaginal Vaginal
Reference: adn366
Average rating: Average rating:
Censored
Chinese Subtitles
My wife will give birth again next week. However, it was difficult to give birth home at this time, and both husband and wife will be indebted to the house of the sister-in-law who lives nearby. Her sister-in-law is a beautiful girl who is gentle and is of course to her big brother. ... He looked happy. But the reality was different. When the sister-in-law who is not given to the child treasure makes the big brother take the examination, aspergumosis is discovered. I saw my sister-in-law who was overcome with despair, but I was lustful .