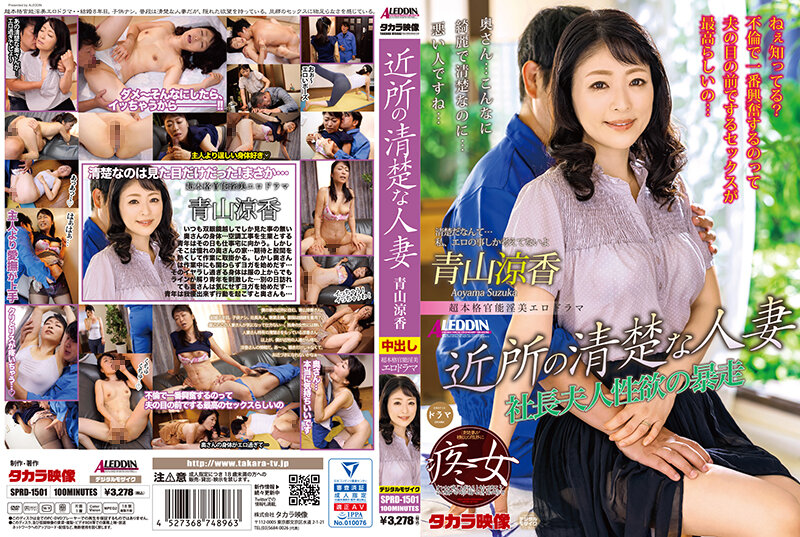 Information
[SPRD-1501] Neat married woman Aoyama Ryoka in the neighborhood
Release date: 2021/12/23
Length: 100 mins
Cast: Aoyama Ryoka
Director: Kyujukushi Kenta
Series: Neat Married Woman in The Neighborhood
Studio: Takara Video
Label: ALEDDIN
Genre: Mature Married Woman Housewife Single Work Nasty Hard Series Sample Video Spring BIG Sale Vol.1
Reference: sprd1501
Average rating: Average rating:
Censored
Chinese Subtitles
There is a married woman who is anxious in the neighborhood. I was ecstatic when I learned that I could see the room where she lived from home. Afterwards, it peeped frequently. But I couldn't get close to her. However, the work site was her house one day. That night, I was acting with my husband when I was looking into her house as usual. When I looked like I was not, my husband went to bed immediately, and she began masturbating alone. The next day, I went to her house for work. I remembered her appearance yesterday and was uneven, hugging her and caressing forcibly ....