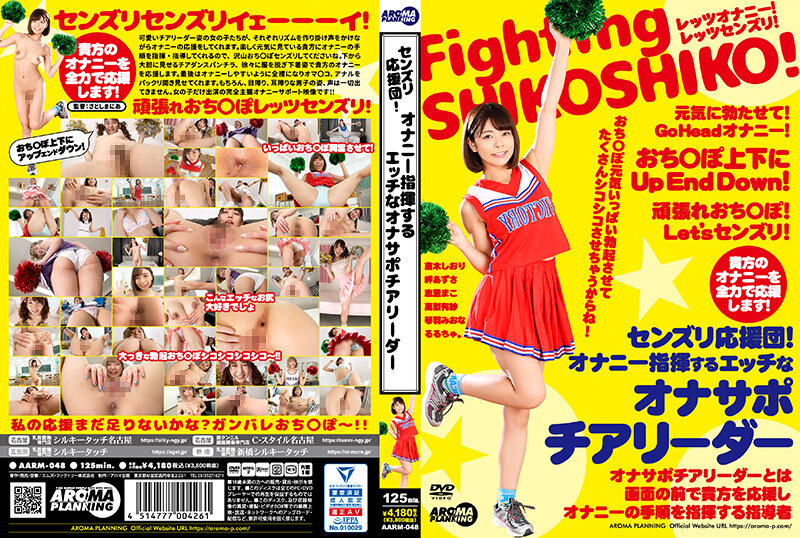 Information
[AARM-048] Senzuri Cheerleaders! Ona Sapo Cheerleader (Blu-ray Disc) (BOD)
Release date: 2022/03/18
Length: 125 mins
Cast: Kuraki Shiori Misaki Azusa Shion Mako Takanashi Arisa Ruracha. Mio Kotoba
Director: Satoshima
Series: ----
Maker: Aroma Planning
Label: AROMA
Genre: Panchira Local Up Anal Subjective Sample Video Blu-ray (Blu-ray) Disc On Demand Cheerleader Early 2020s (DOD)
Reference: aarm048sobod
Average rating: Average rating:
Censored
Chinese Subtitles
It is a product of the product released on January 4, 2022
Girls in cute cheerleaders will support masturbation while making rhythms and calling out to each one. I will command and instruct you who are watching happily and energetically the procedure of masturbation, so please do a lot of ○ posenzuri. Cheer dance panchira that shows boldly from the bottom, gradually take off clothes and support your masturbation in underwear. At the end, she becomes naked so that it is easy to masturbate and shows omako and open. ※ This is a software exclusively for Blu-ray Disc. Please note that playback is not possible except for compatible players.