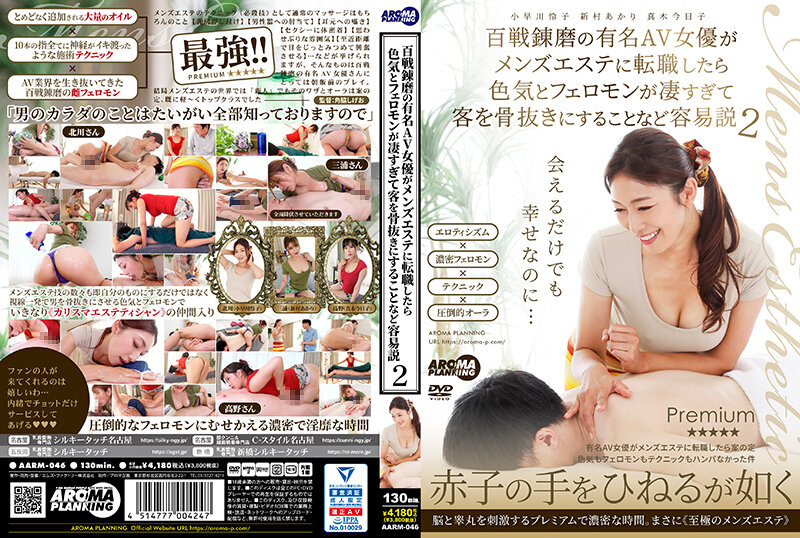 Information
[AARM-046] When a famous AV actress of 100 battles refined changes jobs to men's beauty salon, it is easy theory 2 (Blu-ray disc) (BOD) that the shyness and pheromones are too great to water down the customer
Release date: 2022/03/18
Length: 130 mins
Cast: Kobayakawa Reiko Niimura Akari Maki Kyoko
Director: Shigeo Kadowaki
Series: When a famous AV actress of 100 battles refined changes jobs to men's beauty salon, it is easy theory that the shyness and pheromones are too great to water down customers
Maker: Aroma Planning
Label: AROMA
Genre: Milf Leg Fetish Other Fetish Ass Fetish Este Sample Video Blu-ray (Blu-ray) Disc On Demand Early 2020s (DOD)
Reference: aarm046sobod
Average rating: Average rating:
Censored
Chinese Subtitles
It is a product of the product released on January 4, 2022
Eroticism × an overwhelming aura × technique × dense pheromones! As well as normal massage as a technique of men's esthetics (special technique) [breast pressing] [whisper to the ear] [sexy body adhesion] [atmosphere that makes me think] ... Such as that, for a famous AV actress of 100 battle training, it is a play before breakfast. After all, the waza and the aura were already light and top class in the world of men's esthetics even if it was a "newcomer". ※ This is a software exclusively for Blu-ray Disc. Please note that playback is not possible except for compatible players.