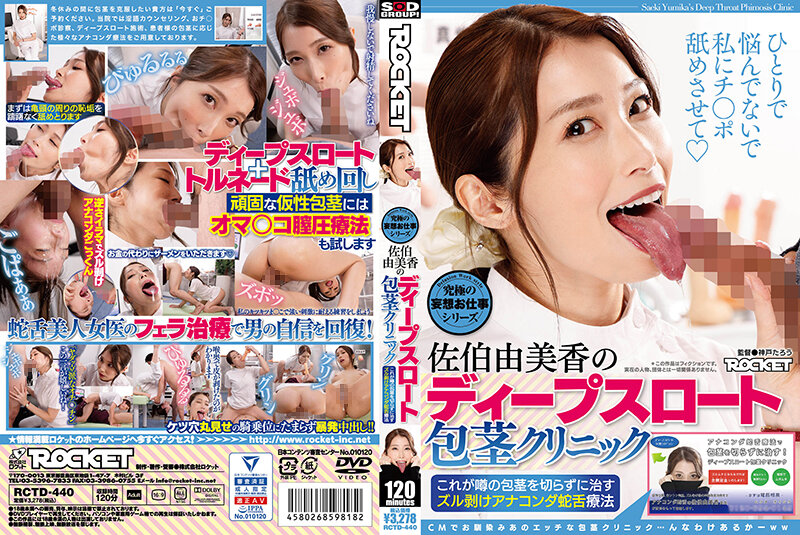 Information
[RCTD-440] Yumika Saeki's Deep Throat Phimosis Clinic
Release date: 2021/12/23
Length: 120 mins
Cast: Saeki Yumika
Director: Kobe Taro
Series: ----
Studio: ROCKET
Label: ROCKET
Genre: Female Doctor Other Fetish Single Piece Delusion Blowjob Deep Throat Sample Video Spring BIG Sale Vol.1
Reference: 1rctd440
Average rating: Average rating:
Censored
Chinese Subtitles
Restore a man's confidence with treatment of snake tongue beautiful female doctor! We offer a variety of anaconda therapy according to the patient's phimosis. First of all, lick the shame around the glans without hesitation deep throat + tornado licking around! Upside down Irama and Zuru Peeling Cum! I also try omako vaginal pressure therapy for stubborn pseudo phimosis. Outburst vaginal outing without accumilating in the cowgirl position of the round show!