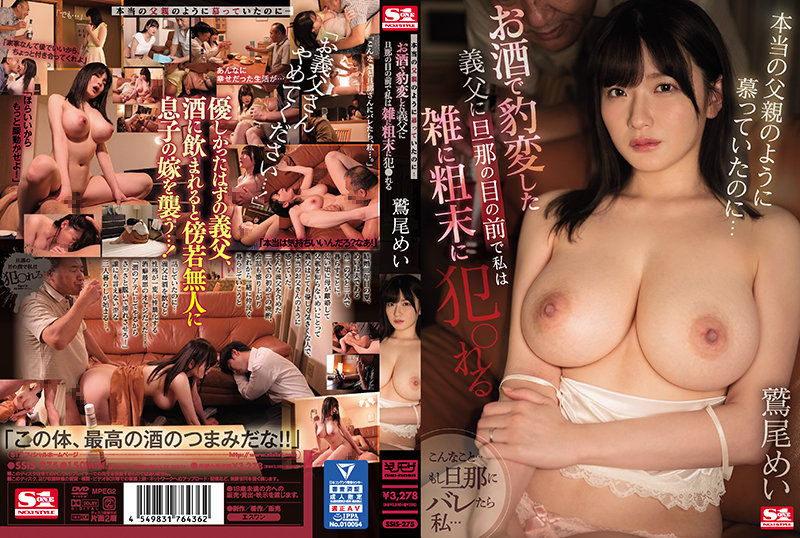 Information
[SSIS-275] I loved you like a real father. I can miserably in front of my husband to my father-in-law who changed suddenly with alcohol Mei Washio
Release date: 2021/12/28
Length: 150 mins
Cast: Mei Washio
Director: Fumigo Maeda
Series: ----
Studio: Eswan Number One Style
Label: S1 NO.1 STYLE
Genre: Married Housewife Big Tits Single Work Cuckold/ Cuckold / NTR Blowjob Fucking GiliMosa Sample Video
Reference: ssis275
Average rating: Average rating:
Censored
Chinese Subtitles
In the summer of her second year of marriage, 'Mei' decides to live with her husband and father-in-law. My mother divorced at an early age, and the fatherless 'mei' felt like a real dad > < his father-in-law. Such a happy life with my father-in-law and husband was supposed to start, but a bottle of sake received from my father-in-law's friend invites tragedy ... The usually gentle father-in-law changed his character completely when he drank alcohol and became violently violent< was the worst father > in the drinking habit ...! "Your body is the best snack of sake!!" A distorted relationship that can never be said to my husband begins ....