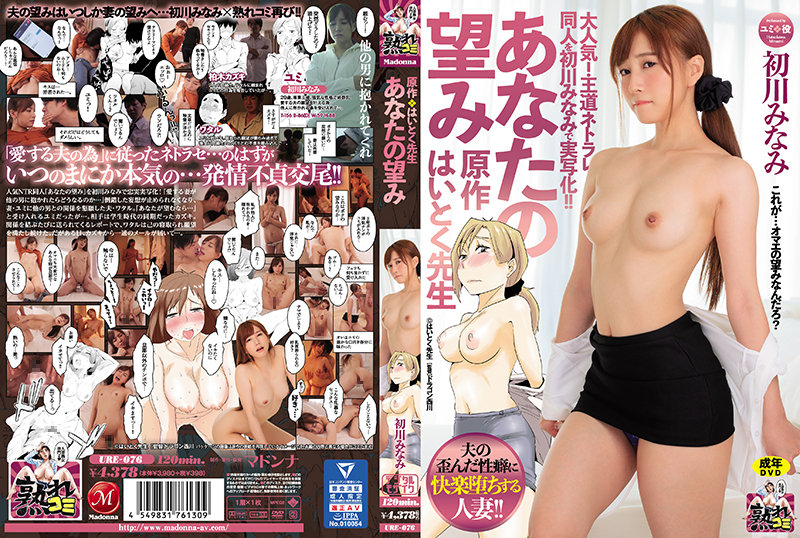 Information
[URE-076] maturity! Live-action of the royal road Netrale doujin in Hatsukawa Minami! ! Original story: Mr. Harataku- sensei, your desire
Release date: 2021/12/28
Length: 120 mins
Cast: Hatsukawa Minami
Director: Dragon Nishikawa
Series: ----
Maker: Madonna
Label: Ripe Komi
Genre: Shame Mature Woman Married Woman Housewife Single Work Cuckold Cuckold Cuckold , NTR Original Collaboration Digimo Sample Video
Reference: ure076
Average rating: Average rating:
Censored
Chinese Subtitles
Faithful live-action of the popular NTR doujin [your hope] in Hatsunegawa Minami! "What happens if my beloved wife is embraced by another man ..." The perverted delusion can not be stopped, and the husband Wataru who pleaded with his wife Yumi for a relationship with another man, "If Wataru-kun wants ..."It was Yumi who accepted . . . The other party is Kazki who was synchronized when he was a student. Wataru continued to satisfy his cuckold and desires in the report sent each time the relationship was formed. One day, however, I received an e-mail from Kazuki.