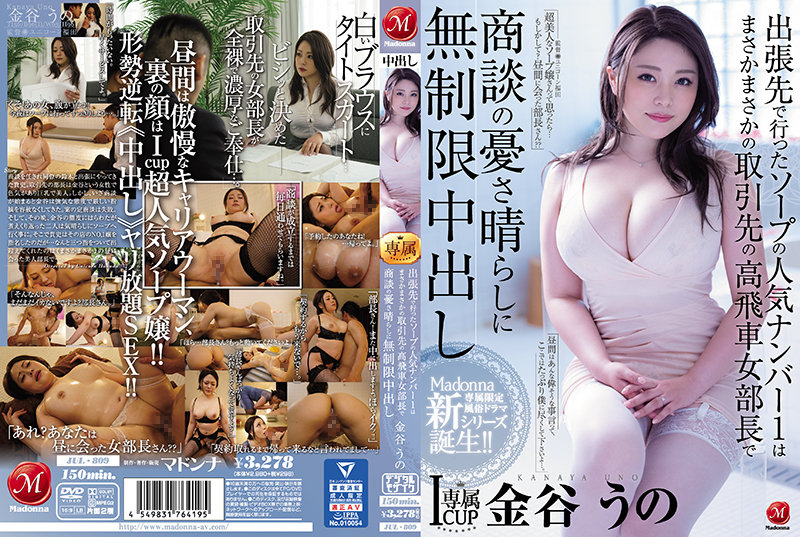 Information
[JUL-809] The popular number 1 of soap I went on a business trip is a high-flying female manager of a rainy day business partner and unlimited vaginal shot kanaya is in the distraction of business negotiations
Release date: 2021/12/28
Length: 150 mins
Cast: Kanaya U-no
Director: Unicorn Fukuda
Series: Unlimited creaming out to the distraction of business negotiations
Maker: Madonna
Label: Madonna
Genre: Mature Woman Hostess, Sex Lady Married Woman Big Tits Single Work Vaginal Drawing Digimo Sample Video
Reference: jul809
Average rating: Average rating:
Censored
Chinese Subtitles
Takafumi came on a business trip with his colleague Suzuki. The manager of the business partner is a woman named Kanaya, sexious and beautiful with big. However, when the business talks began, Kanaya has relentlessly pointed out harshly with a bullish attitude. Sure enough, the business negotiations failed. And that evening, kanaya's attitude made them simmer and went to Thorpe for a distraction. So Takashi nominated no.1 for the store... What a beautiful director who met me at noon with three fingers was ....