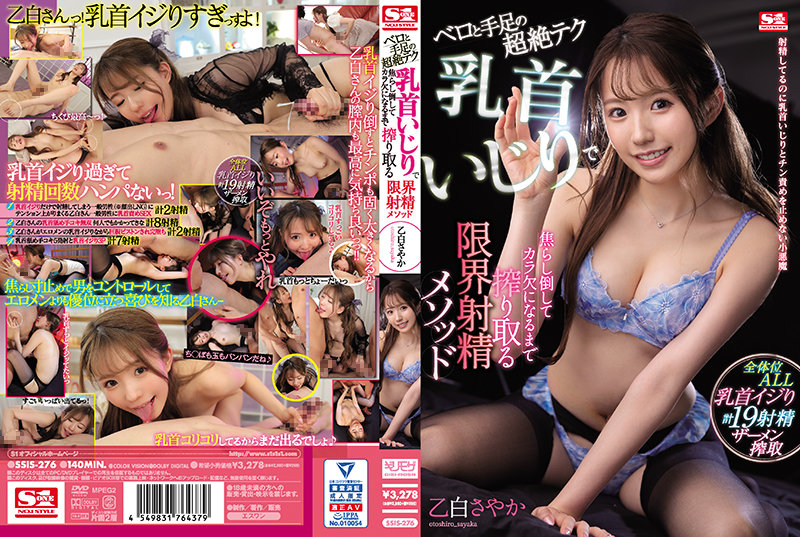 Information
[SSIS-276] Limit ejaculation method Sayaka Otoshiro (Blu-ray disc) (BOD) that burns down with transcendent tech nipple tincing of bello and limbs and squeezes until it is missing
Release date: 2021/12/28
Length: 140 mins
Cast: Sayaka Otshiro
Director: Rakuda
Series: ----
Studio: Eswan Number One Style
Label: S1 NO.1 STYLE
Genre: Slut Tall Single Piece Handjob M Man Girimoza Sample Video Blu-ray (Blu-ray) Disc On Demand Early 2020s (DOD)
Reference: ssis276bod
Average rating: Average rating:
Censored
Chinese Subtitles
Products released on December 28, 2021
Recently, Mr. Otshiro is addicted to nipple tinming. According to the person in question, the nipple feels good and the feeling of the fingertips is not good ~ If you are chilliri, you feel that the amount of sperm is more than usual with a man's chico and bin bin ... By that, if it is full of such good things just by collicoriening a man's nipple, let's have Mr. Otshiro sloppy nipples! It defeats the general person who ejaculates only with nipple ijiri and the strong man of the eromen of the industry with Atsuhaku Musou. ※ This is a software exclusively for Blu-ray Disc. Please note that playback is not possible except for compatible players.