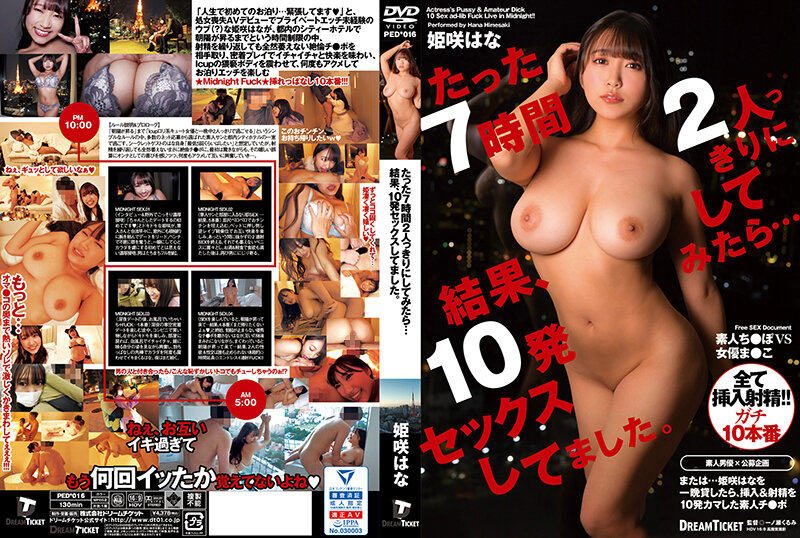 Information
[PED-016] If you only spend seven hours alone, ... As a result, I had 10 shots of sex. Himesaki Isa
Release date: 2021/12/31
Length: 130 mins
Cast: Himesaki 10
Director: Ichinose Kurimi
Series: If you're alone...
Studio: Dream Ticket
Label: ----
Genre: Older Sister Big Tits Single Work Fan Appreciation Visit Fucking Sample Video Super Milk Date Spring BIG Sale Vol.1
Reference: 24ped016
Average rating: Average rating:
Censored
Chinese Subtitles
"The first time in my life ... I'm nervous◆" and private etch inexperienced Himesaki in the virginity loss AV debut, but in the time limit of 'until the morning sun rises' at a city hotel in Tokyo, take on unequaled chipo that does not wither at all even if you repeat ejaculation, enjoy flirting and pleasure with close contact play. 10 productions that shake icup's obscene body and enjoy ★★ staying etch many times!!!