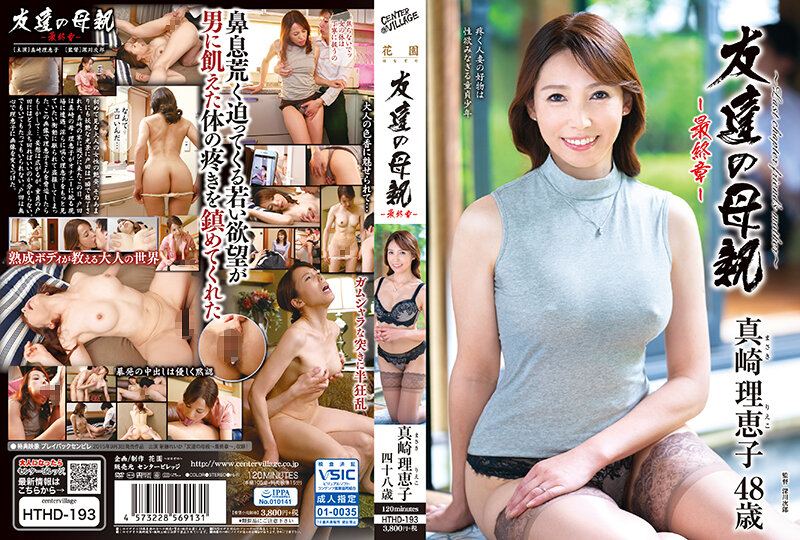 Information
[HTHD-193] Friend's Mother - Final Chapter - Rieko Masaki
Release date: 2021/12/30
Length: 120 mins
Cast: Rieko Masaki
Director: Fukagawa Jiro
Series: Friend's Mother
Studio: Center Village
Label: Hanazono (Center Village)
Genre: Mature Married Woman / Housewife Virgin Single Work Vaginal Work Sample Video
Reference: h_086hthd193
Average rating: Average rating:
Censored
Chinese Subtitles
The glossy figure of an adult woman seen for the first time. Toda was fascinated by the too-bewitching scene in an instant. On this day when she came to Masaki's house to play, Toda encounters the scene where Masaki's mother, Rieko, indulges in masturbation. I was driven by the urge to see Rieko panting indecently more and voyeured. If you threaten Rieko with this image. The delusion spreads, but I don't know how to stand around to toda, a virgin. However, it is not possible to leave even if it is. Toda was innocent and pointed the image at Rieko.