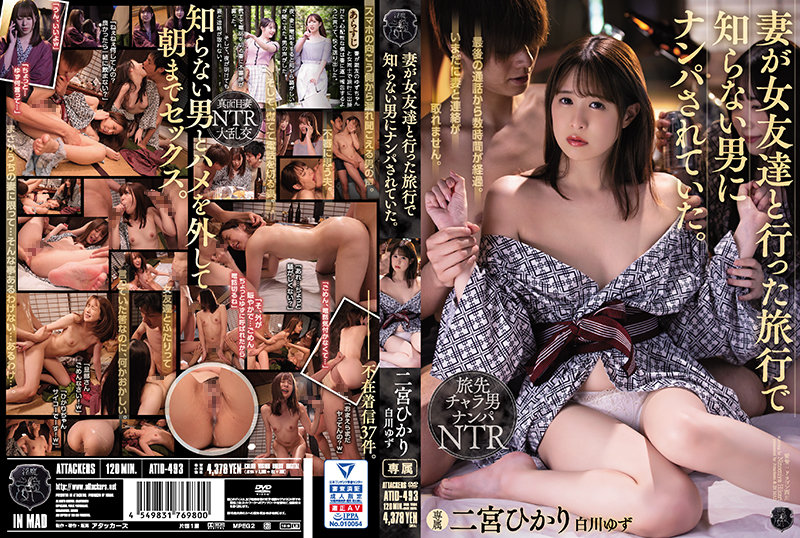 Information
[ATID-493] It was picked up by a man who did not know on the trip that the wife went with a female friend.
Release date: 2022/01/04
Length: 120 mins
Cast: Ninomiya Hikari Shirakawa Yuzu
Director: Dragon Nishikawa
Series: ----
Maker: Attackers
Label: in mad
Genre: Married Woman, Housewife Nampa Cuckold, Cuckold, NTR Sample Video
Reference: atid493
Average rating: Average rating:
Censored
Chinese Subtitles
My wife went on a trip with her best friend Yuzu and a woman. Worried, I told my wife to report one by one and sent him off willingly. When I called my wife at night, I heard somehow noisy voices. There was a man's voice. The wife who hung up in a hurry grew suspicious. And, it is not possible to contact the wife even after dawn.